Fifty students from Warren County School District attend inaugural Inspiring Bright Futures event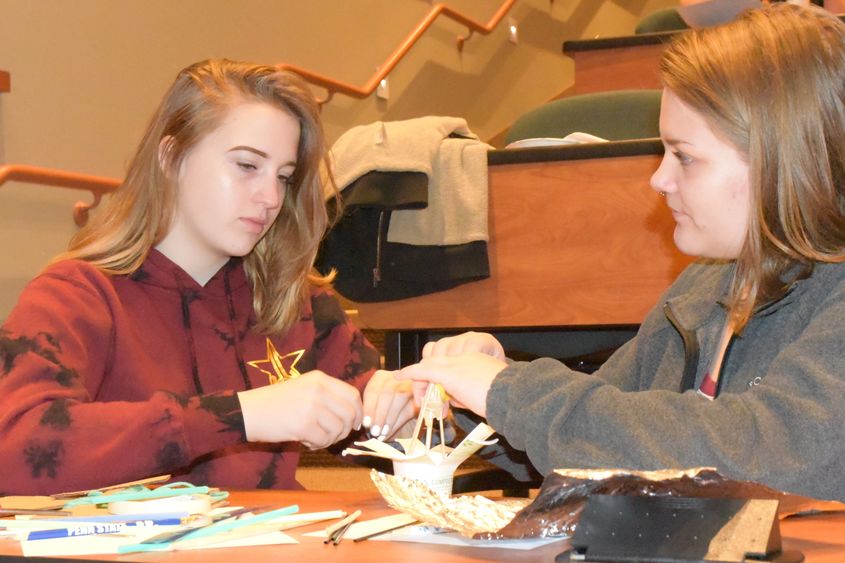 ERIE, Pa. — The first step of the engineering design process is to define the problem. Maygan Stoddard did just that as she stared at the cardboard, paper cups, tape, foil and pipe cleaners that lay before her.
"We have to make a dome that is at least 14 centimeters high and will be able to hold a sand bag," Stoddard said. "We have some ideas, so we'll see how this goes."
Stoddard, a 10th grade student at Youngsville High School, was tasked with using those materials and more to create a dome while attending the inaugural Inspiring Bright Futures program May 22 at Penn State Behrend. The program brings high school students from rural populations to the college, so they can experience a higher education setting and participate in hands-on STEM workshops. More than 50 students from Warren County School District attended this new program.
"We have partnered with the Warren Forest Higher Education Council in the past for a middle school program, but we wanted to provide this opportunity to students in high school," said Melanie Ford, director of Youth Education Outreach at Penn State Behrend. "They are getting ready to decide what they want to do after high school, so this is a great way to explore some options that are out there."
As Stoddard built support poles made from straws and pipe cleaners, her partner, Ani Entrekin, also a 10th grader at Youngsville High School, worked to build a base for their dome. She grabbed some foil, which she spread below.
"We thought this could be used to help support it," Entrekin said. "We don't want it to break once we test it to see if it holds the sand bag."
Stoddard's and Entrekin's dome was considerably smaller than several of the other domes being created during the activity, but that was intentional.
"If it's too big, there's always a chance that it could cave in. I don't always feel as if the bigger ones will necessarily work best," Stoddard said.
For Stoddard, the activity might have served as a preview of her future career. While she said she is undecided on what she wants to do, she's most interested in architecture.
She also enjoyed getting a preview of what college might look like.
"It's really good to come to something like this and make yourself think and also explore your options in a college setting," Stoddard said. "Experimentation is key, and we get to do a lot of that today."
Contact
Steve Orbanek
Marketing Communications Coordinator, Penn State Erie, The Behrend College