Students, faculty and staff will collaborate with experts at new Magee-Womens Research Institute in Erie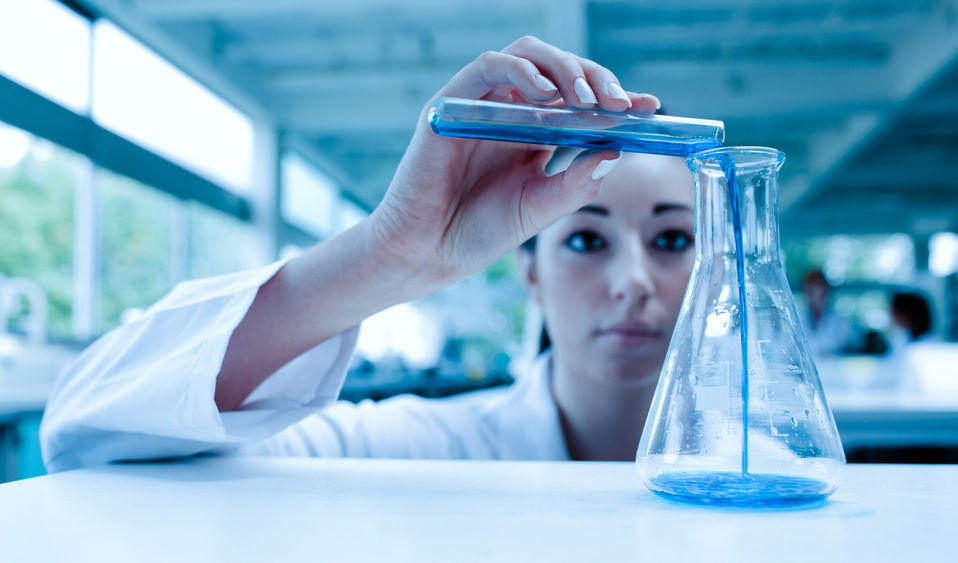 ERIE, Pa. — Penn State Behrend will serve as the academic research and commercialization partner for the new Magee-Womens Research Institute (MWRI) in Erie, a $26 million initiative that will bring locally focused, clinical medical research trials to the region, improving the health of generations of women.
The college will partner with MWRI Erie, co-locating faculty members and students at the institute's downtown facility, which will be affiliated with UPMC Hamot, and at a new biomedical commercialization and translational research lab in Knowledge Park. Both sites will support economic development in Erie by sustaining and building on MWRI Erie's clinical research.
MWRI is the largest research institute in the United States devoted exclusively to the health of women and infants. The Pittsburgh-based institute has led the nation in National Institutes of Health funding for reproductive health research since 2007.
MWRI selected Erie as its first expansion site in part because of the high number of families who remain in the region across generations. That data pool will allow researchers to study how genetics affect certain cancers, including ovarian and breast cancers, that occur at elevated rates in Erie County.
In addition to providing local clinical trials and medical testing, MWRI Erie will create a new sector in the local economy. It is expected to draw significant research funding from federal agencies, including NIH, and from national foundations, pharmaceutical and medical device companies, and others who are involved in clinical research. MRWI expects to attract up to $50 million in new funding over the next 10 years.
"This initiative has the potential to transform Erie, directly improving the health of generations of women who live here," Penn State Behrend Chancellor Ralph Ford said. "It also will stimulate the region's economy, creating a new hub for clinical and collaborative medical research, and for the start-up companies and products that build on the results of those medical studies."
The initial funding for MWRI Erie includes a $6 million grant from the Erie Community Foundation. Of that, $1.1 million will be utilized by Penn State Behrend to update biology labs and fund the initial construction of the research and commercialization lab in Knowledge Park. The college also will develop new academic programs in biomedical engineering, biochemistry and molecular biology.
"To attract the highest-caliber researchers, MWRI Erie requires an experienced and respected academic partner," said Ivor Knight, associate dean for research and graduate studies at Penn State Behrend. "They chose Penn State Behrend because of our core capabilities in engineering and the sciences, our experience working with industry partners in applied research and technology translation, and the additional resources that are available to us through the larger Penn State research enterprise. We have the depth that no other local institution can match."
The MWRI Erie commercialization lab will be located in the college's Advanced Manufacturing and Innovation Center, which offers 60,000-square-feet of shared academic and industry space. The building is representative of the college's Open-Lab initiative, in which business leaders, faculty members and students engage in research and product development as teams.
Faculty members and MWRI Erie researchers will use the lab and additional equipment, including the college's scanning electron and confocal microscopes, to develop and commercialize diagnostic tests, surgical devices and start-up ventures that advance MWRI Erie's local clinical trials.
The lab also will provide space and instrumentation for bench experiments, including human genetic studies, data analytics and medical-device prototyping.
"As the region's research university, we are uniquely positioned to support MWRI Erie," Ford said. "We can provide the academic programs and pipeline of talent that will sustain this initiative. By adding biomedical commercialization and support for the start-up companies that will develop from MWRI Erie, we will fuel economic growth well beyond the original vision for the Erie-based research institute."
The Erie Community Foundation's initial $6 million grant will be supported by additional funding from Penn State Behrend, the Hamot Health Foundation, UPMC, and the Magee-Womens Research Institute and Foundation. Each entity will invest a minimum of $5 million in MWRI Erie.
Penn State Behrend is working to raise additional private funds, which will be matched by the University as part of the "A Greater Penn State for 21st Century Excellence" campaign under the University's economic development matching gift program.
"MWRI Erie provides an opportunity unlike any we have seen in the Erie region," Ford said. "This partnership will attract new research funding and draw world-class scientists and researchers to our community. It will create new business and commercialization opportunities that can transform the local economy. But the nature of this work brings even more promise: Better, more effective treatments that will extend and improve the lives of our neighbors, our friends and our families."
Contact
Robb Frederick
Assistant director, news and information, Penn State Behrend