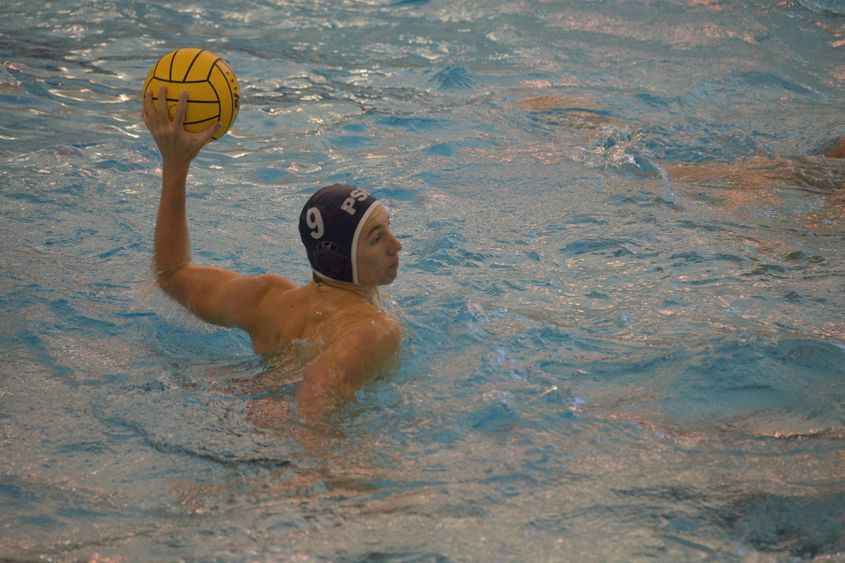 ERIE, Pa. — Chase Cordon, a freshman from Canyon Lake, California, scored with just 29 seconds left in the game to carry the Penn State Behrend men's water polo team past Washington & Jefferson, 9-8.
The college's soccer, golf, volleyball and tennis teams also were in action last week. Here are the highlights:
Men's soccer
Penn State Behrend 2, Geneva 0
Penn State Behrend 2, Mount Union 1
Andrew Mastovich, a senior from Murrysville, scored off a corner kick with 1:06 left in overtime to beat Mount Union. The Lions are 9-0 and ranked No. 16 in the nation.
Women's soccer
Carnegie Mellon 5, Penn State Behrend 0
Penn State Behrend 1, Allegheny 1 (OT)
Ava Michael, a sophomore from State College, scored against Allegheny in the eighth minute of play.
Men's golf
First (of 10 teams) at the Oswego Invitational
Alex Pol, a sophomore from Erie, won the individual championship with a score of 147. Garrett Schlick, a senior from Harmony, finished sixth, with a score of 151.
Women's volleyball
Penn State Behrend 3, Penn State Altoona 1
Penn State Behrend 3, Franciscan 0
Grove City 3, Penn State Behrend 0
Keely Hering, a junior from Northeast, scored three aces — one of them at match point — against Penn State Altoona. Dani Kosslow, a sophomore from Pittsburgh, had 48 assists, 13 digs and six aces.
Women's tennis
Pitt-Bradford 6, Penn State Behrend 3
Franciscan 9, Penn State Behrend 0
Marissa Bowles, a junior from South Orange, New Jersey, and Jada Donatein, a sophomore from Brooklyn, New York, won at No. 1 doubles by a score of 8-1. Bowles also won at No. 1 singles.
Men's water polo
Penn State Behrend 9, Washington & Jefferson 8
Andre Sardaryzadeh, a senior from Murrieta, California, scored four goals for the Lions. Goalie Matt Olimski, a junior from San Diego, made 12 saves.
Scores, results and updates for Penn State Behrend athletics are posted at psblions.com.
Contact
Robb Frederick
Assistant director, news and information, Penn State Behrend
Jill Yamma
Sports information director, Penn State Erie, The Behrend College