March 3 concert ends 30th anniversary of Music at Noon: The Logan Series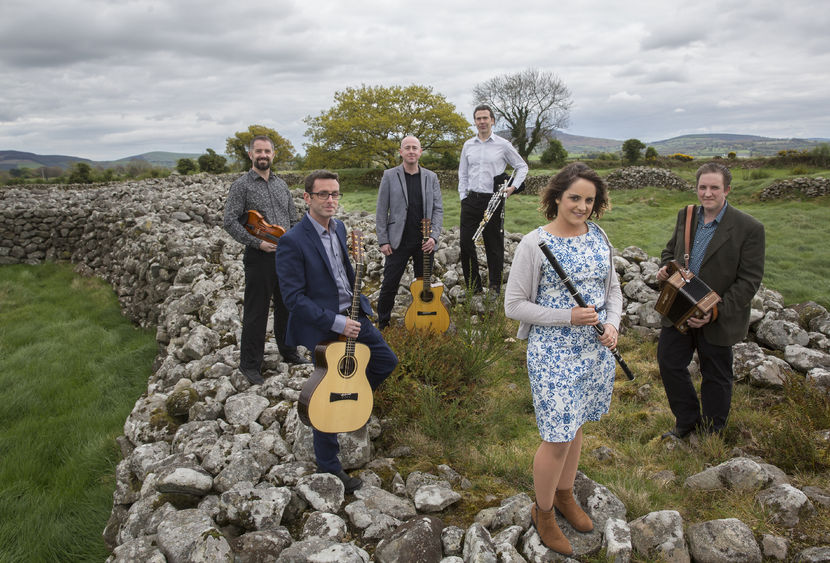 ERIE, Pa. — Danú will perform at Penn State Behrend on Tuesday, March 3, as part of the Music at Noon: The Logan Series. The program, which is free and open to the public, begins at noon in McGarvey Commons, in the college's Reed Union Building. Reserved parking for audience members will be available in the Reed lot.
Button accordionist Benny McCarthy took Danú on tour before the band even had a name. The group debuted at the Lorient Inter-Celtic Festival in 1995, performing jigs, reels and barn-dance songs.
More shows followed. Eventually, the band settled on the name Danú, which honors the mother goddess of Celtic deities.
It took a bit longer to come up with a business plan.
"All we really care about at the end of the day is playing the music and having a good night," McCarthy told a writer for the Irish Philadelphia blog. "We're not too caught up in, 'What are our record sales for this month?'"
That success also has come. The band has released eight albums and a live DVD. They have been featured on NPR and the BBC and headlined at the Hollywood Bowl.
McCarthy and his bandmates play flute, fiddle, tin whistle and bouzouki, a long-necked string instrument that originated in Greece. The songs move from pub stomps to high-mountain ballads, with occasional snatches of sean-nós, a traditional Irish a cappella style.
When the players honor their heritage, they reach way back: "The Foggy Dew," the song that closes the band's 2018 album, "Ten Thousand Miles," is a tribute to the 1916 Easter Rising, a failed rebellion led by the Irish Citizen Army. "Master McGrath," from the same LP, tells the story of the legendary 1868 hunt dog — the first greyhound to win the Waterloo Cup three times.
Now in its 30th season, Music at Noon was designed in part to make chamber music more accessible. The concerts are informal, and a portion of the seating is reserved for students from Erie's Diehl Elementary School.
Music at Noon: The Logan Series was founded by Mrs. Kay Logan in 1989 and receives major support from the Kay Logan Trust. Additional funding is provided by the Penn State Behrend Student Activity Fee. Music at Noon receives state arts funding support through a grant from the Pennsylvania Council on the Arts, a state agency funded by the Commonwealth of Pennsylvania, and the National Endowment for the Arts, a federal agency. Additional support for this program is provided in part from an Erie Arts & Culture Project grant, made possible by community contributions to the Combined Arts & Cultural Campaign and the Erie Arts Endowment.
To learn more about the Logan Series, contact series director Gary Viebranz at 814-898-6289 or [email protected]. To subscribe to Music at Noon Notes, an online guide to the series, visit musicatnoon.wordpress.com.
Contact
Robb Frederick
Assistant director, news and information, Penn State Behrend