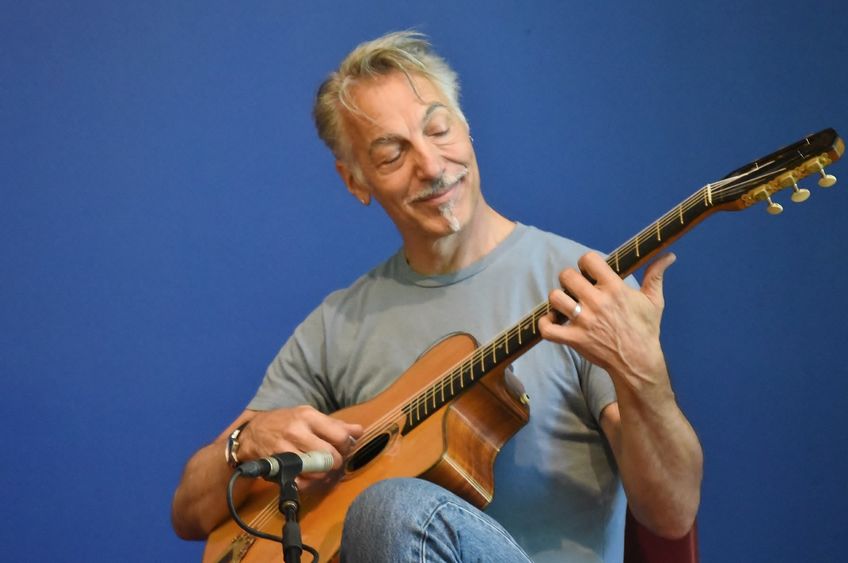 The 31st season of Music at Noon: The Logan Series will be postponed until Penn State Behrend's spring semester, due to the coronavirus and state and University restrictions on indoor gatherings, which are currently limited to groups smaller than 25. A revised schedule of performances will be released as soon as details are available.
Planning for the series has been complicated by the coronavirus, which has limited the travel of touring musicians. The program's K-12 component – Logan Series artists also work with students at Erie's Diehl Elementary School, and a portion of the seating at each Behrend concert is reserved for Diehl students – also cannot be fulfilled at this time.
"This postponement is unfortunate, but it's our only option, given our concern for both the artists and the audience," said Gary Viebranz, teaching professor of music and director of instrumental ensembles at Behrend. He coordinates the Logan Series, which was designed to make chamber music more accessible to audiences of all ages. The lunchtime concerts, which are free and open to the public, began in 1989.
Viebranz typically stages six concerts each year. Many involve artists travel internationally: Last year's series included musicians from Bosnia and Ireland.
Several of the groups that had been scheduled for fall performances have agreed to tentative dates in the spring semester, Viebranz said.
"These are artists and agents we have worked with before," he said. "We have good-faith relationships, which are important, because this situation is changing on a weekly, or even a daily, basis."
Music at Noon: The Logan Series was founded by Mrs. Kay Logan and receives major support from the Kay Logan Trust. Additional funding for the performances, which are held in McGarvey Commons, is provided by the Penn State Behrend Student Activity Fee. Music at Noon also receives grant funding from the Erie Arts & Culture Project, the Pennsylvania Council on the Arts and the National Endowment for the Arts.
Viebranz is looking forward to a return to in-person performances as soon as public-health conditions improve.
"It's going to be a powerful moment, when musicians can come back together and perform again," he said. "The absence of that has left an emptiness inside us. When live music returns, the emotion in it will be heightened, because we'll all be so happy to be back in that room together."