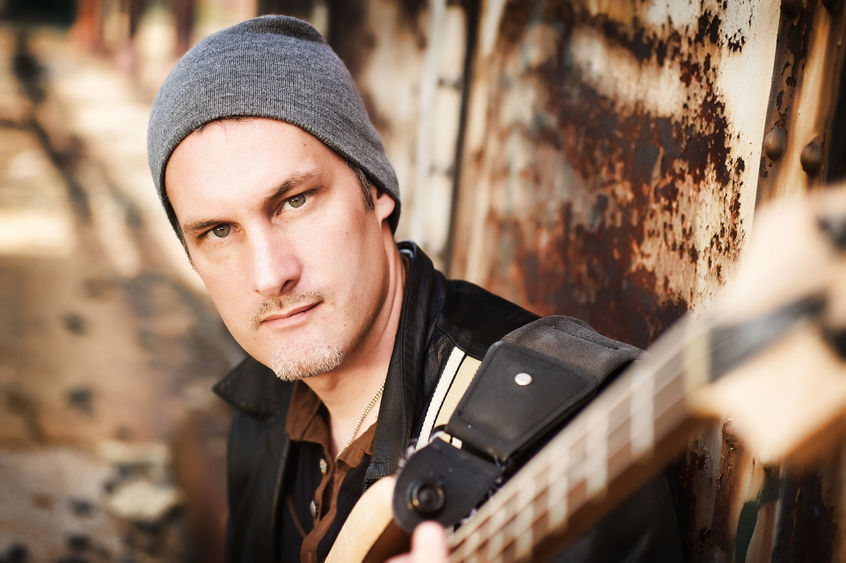 ERIE, Pa. — The British-born composer and bassist Tony Grey will join the Penn State Behrend Jazz Ensemble for a pop-up concert in Bruno's Cafe on Nov. 19. The musicians will be socially distanced; their performance, which will include compositions by Miles Davis and Sonny Rollins, will be livestreamed on Facebook beginning at 3 p.m.
Grey is a six-string electric bassist. He has performed with John McLaughlin, Herbie Hancock, Wayne Shorter and Branford Marsalis and has recorded extensively with the jazz pianist Hiromi. He also has released five solo albums.
"We are honored to have the opportunity to perform with Tony Grey," said Joel Hunt, associate teaching professor of digital music and arts administration and director of the Jazz Ensemble. "His experience and musicality serve as a model of excellence for our students. Simply having him in the room raises the level of our performance."
The Penn State Behrend Jazz Ensemble is comprised of saxophones, trumpets, trombones and a rhythm section consisting of piano, guitar, bass and drums. Special guest Nick Nasibyan will accompany the ensemble on piano for this performance, which, because of the COVID-19 pandemic, will feature a smaller group, with a greater focus on improvisation.
To learn more about the ensemble, or about the pop-up concert with Tony Grey, contact Hunt at [email protected].
Contact
Robb Frederick
Assistant director, news and information, Penn State Behrend