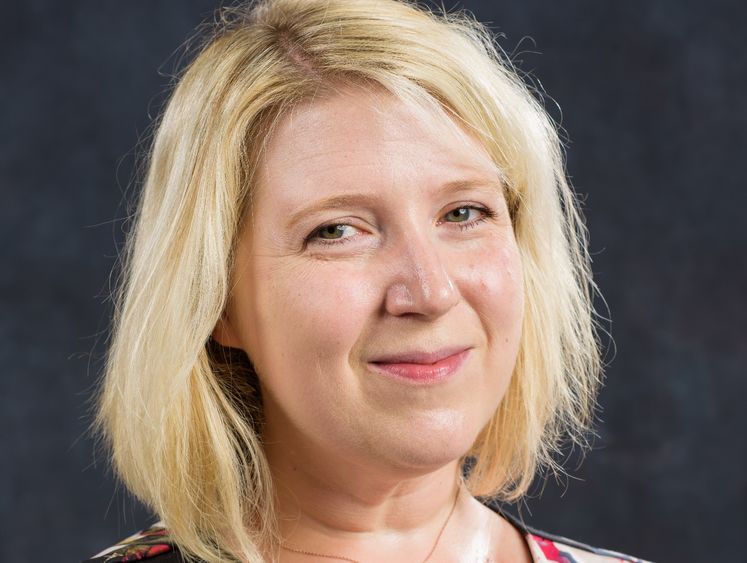 ERIE, Pa. — Choristers at Penn State Behrend couldn't practice or perform in-person during the pandemic, so they took a new approach: The singers combined their voices for an eight-song virtual year-end concert, which has been posted on YouTube.
Approximately 20 students continued to sing through the pandemic, said Gabrielle Dietrich, director of choral ensembles and associate teaching professor of music at Behrend. They used Soundtrap, an online recording platform, to record their parts.
"We used group Zooms during our normal rehearsal times to learn sections of each piece," Dietrich said. "Then we used one-person breakout rooms — we called them 'recording booths' — to individually record what we had learned in rehearsal. Then, the next time we met for class, we'd listen to the edited recordings and talk about what went well and what we wanted to improve for the next time.
"It was slow-going," she said, "but students liked getting feedback on their performances and having the recordings to reflect on as they worked to improve."
COVID safety protocols made in-person sessions impractical, since everyone would have to have been masked and distanced, and in a single line.
"It was hard not to be together in-person," Dietrich said, "but it was a relief to know we were keeping one another safe and still making music."
The virtual concert served as a sort of final project for the students, Dietrich said. Posting it online allowed others, including friends and grandparents, to hear the performances.
The online format offered one more twist: Guest singers, including Behrend alumnus Taylor May, added their voices to the choir.
Among the pieces performed is a rendition of "Glory," from the 2014 film "Selma" — a song originally recorded by Common and John Legend. Other selections include "Make them Hear You," from the musical "Ragtime," and an arrangement of "Witness," by Jack Halloran and Dick Bolk.
Love is a common theme in the music. Dietrich believes listeners will respond to that, given the events of the past year.
"It's about love between individuals," she said, "love for a world that is learning hard truths, love for what we have lost and love for what we still have, and for what is possible in our future."
Contact
Heather Cass
Publications and design coordinator
Penn State Erie, The Behrend College