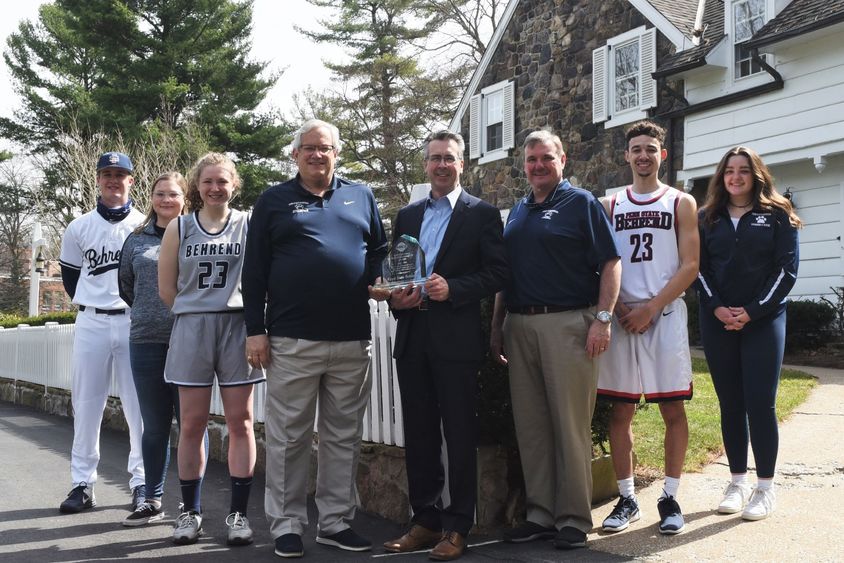 ERIE, Pa. — The Penn State Behrend athletics program has won its first Allegheny Mountain Collegiate Conference (AMCC) Institutional Peak Performer Award, which honors the program with the highest percentage of student-athletes named to the Academic All-Conference Team. Behrend placed 61.67% of its student-athletes on the 2020-21 team.
The college also earned Team Peak Performer awards in baseball, men's and women's basketball, and women's swimming and diving. Those teams had the highest collective, cumulative GPAs in the conference.
"Our student-athletes excel in the classroom as well as on the field," said Brian Streeter, senior director of athletics at Behrend. "They are students first, however, and their coaches, trainers and teammates recognize that academics will always be the first priority."
Division III student-athletes balance a traditional academic workload with extensive practice schedules, conditioning and travel commitments.
"They succeed in academics and athletics for the same reason: They prepare. They put in the work, and they do their best, every time," said Chuck Brown, associate professor of accounting and the college's faculty athletics representative to the NCAA.
Across the conference, 840 student-athletes achieved a cumulative GPA of 3.2 or higher in the fall 2020 semester. Of those, 78% earned a GPA of 3.5 or higher and were named Individual Peak Performers.
A subset of those student-athletes — including 47 from Behrend — also were selected for induction in Chi Alpha Sigma, the National Collegiate Student-Athlete Honor Society. Membership in Chi Alpha Sigma recognizes academic performance, leadership and character for selected juniors and seniors.
For more information about Penn State Behrend's athletics program, which fields 24 NCAA Division III varsity teams, visit psblions.com.
Contact
Jill Yamma
Sports information director, Penn State Erie, The Behrend College