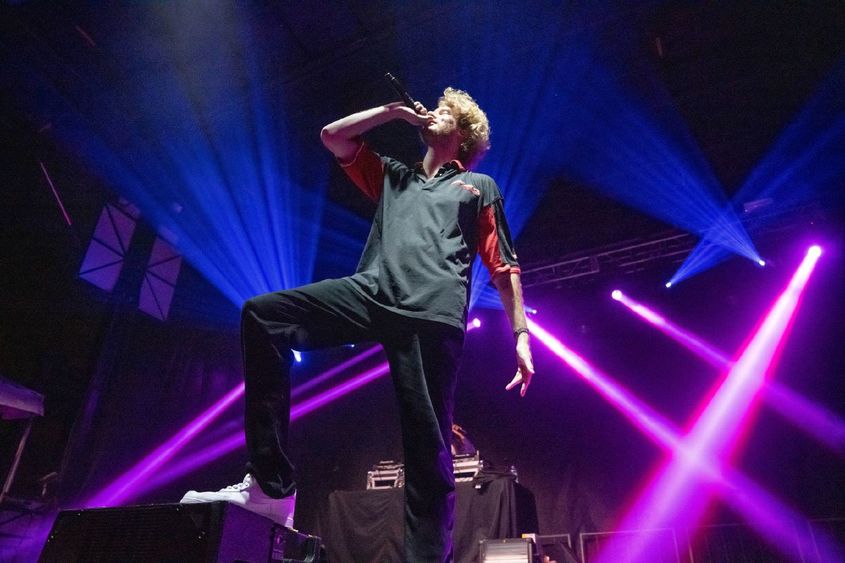 ERIE, Pa. — Days before the now-famous kiss on the red carpet at the MTV Video Music Awards, the rapper Yung Gravy was under a tent on the turf field at Penn State Behrend, headlining the 2022 student concert.
The concert, which concluded Behrend's Welcome Week, was free for students. More than 1,600 students came out for the show, crowding into the north end of the soccer stadium.
Gravy, whose real name is Matthew Hauri, already was having a moment: In July, his song "Betty (Get Money)" charted on the Billboard Hot 100. The track samples Rick Astley's hit "Never Gonna Give You Up." It put Gravy on the radio.
The controversial kiss landed him on tabloid TV. Two nights after the Behrend concert, Gravy, whose TikTok bio describes him as "your mother's favorite," arrived at the VMAs with Sheri Easterling, the mother of social-media sensation Addison Rae. The couple lingered before entering the Prudential Center. The on-brand photo op left little to the imagination.
In November, Gravy will begin a 28-city tour with the Canadian rapper bbno$, who guested on four tracks on the "Baby Gravy" EP. Much of their set will be familiar to the Behrend crowd, including "Oops!," "Mr. Clean," "Rotisserie" and "Whip A Tesla."
There will be food, too: One of Gravy's go-to moves in concert is to toss snacks to his fans — granola bars, Lunchables and cereal boxes. At Behrend, he showered the crowd with Cinnamon Toast Crunch. Mom would approve.
Contact
Robb Frederick
Assistant director, news and information, Penn State Behrend