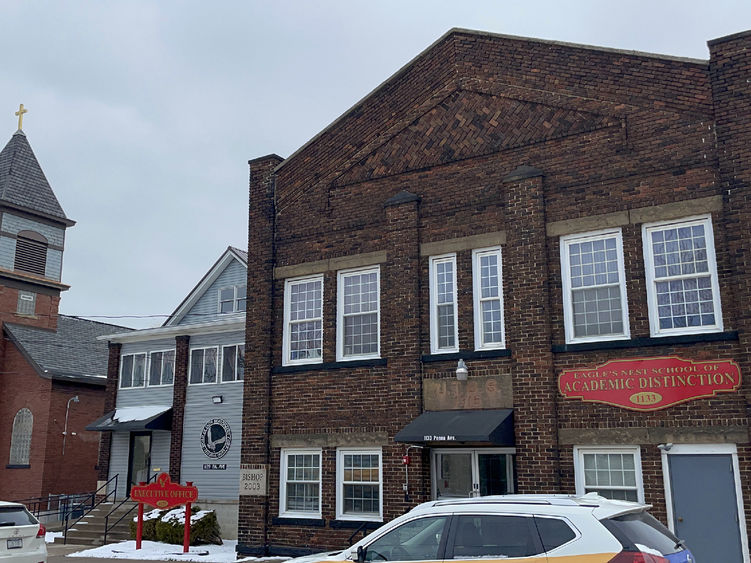 ERIE, Pa. — A new partnership with the Eagle's Nest Leadership Corporation will expand Penn State Behrend's Open Lab model of learning to neighborhoods on Erie's east side. Behrend faculty members and students will provide training and workshops in financial literacy, entrepreneurial thinking, STEM learning and other skills.
Programming will begin in January.
The partnership will support the East Side Renaissance effort, which includes investments in real estate and business development along the Parade Street corridor. Organizers hope to bring a bank, a grocery store and a social club to the area, which has not been included in other recent economic-development efforts. Fifty-six percent of the neighborhood's residents live below the federal poverty guidelines.
Behrend's presence will be based at the Eagle's Nest, which operates a School of Academic Distinction, employability "boot camps" and group daycare services.
"This partnership reflects Penn State Behrend's commitment to diversity, equity and inclusion in education at all levels," Behrend Chancellor Ralph Ford said. "Access to education is key to changing people's lives."
Behrend will provide a variety of training courses and services, including:
Financial literacy training for students in grades 6-8, and for their families,
Networking and advising through the Center for Family Business,
3D printing and entrepreneurial support from the James R. Meehl Innovation Commons,
Mentoring and youth-development programming through Susan Hirt Hagen CORE, and
STEM programming by the office of Youth Education Outreach.
"When you put all these elements together, you can really begin to change young people's perception of how far they can go in life," Ford said.
The partnership grew out of talks by Ford and Bishop Dwane Brock, a longtime advocate for the neighborhoods near the Parade Street corridor. Brock is pastor of Victory Christian Center and CEO of the Eagle's Nest and the East Side Renaissance.
"We've been talking for quite a long time about how we can make Erie a better place for everybody," Brock said. "We want to take the marginalized in our community and methodically give them a sense of worth. This is a way to open doors for them."
Contact
Robb Frederick
Assistant director, news and information, Penn State Behrend