The Penn State Behrend Speaker Series brings recognized and accomplished individuals to campus to provoke thought and stimulate discussion of some of the most compelling issues and events in our society. Our speakers are uniquely positioned to spark conversation and deepen the consideration of the political, business, and societal issues we face today.
The Speaker Series is made possible by the college's Student Activity Fee, Division of Student Affairs, and Harriet Behrend Ninow Memorial Lecture Series Fund.
Penn State Behrend's 2021-22 Speaker Series will feature a former FDA commissioner, the first female NFL official, an engineer for NASA's Mars "Perseverance" mission and an international eSports broadcaster. Each program begins at 7:30 p.m. in McGarvey Commons and is free and open to the public.
At this time, facemasks are required for all individuals while indoors at Penn State Behrend.  If you're planning to attend our Speaker Series, we appreciate your cooperation as we do our part to limit the spread of COVID in the community.
Fall 2021 Speakers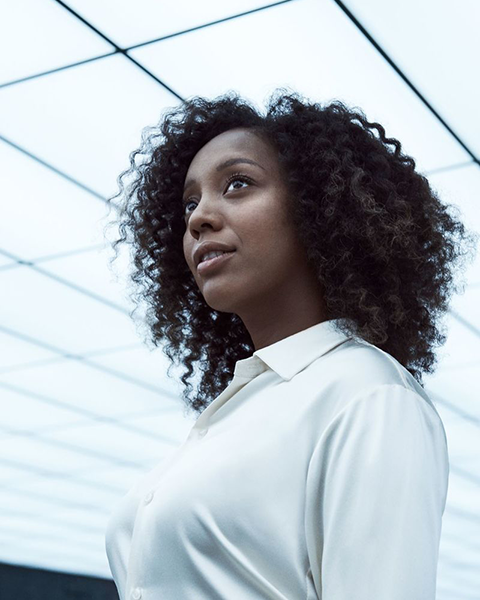 Dr. Moogega Cooper, Engineer

A real-life "Guardian of the Galaxy"
Monday, October 18, 7:30 p.m.
McGarvey Commons
Dr. Moogega "Moo" Cooper holds the awesome responsibility of keeping the red planet safe from any of the Earth's contaminants. Moo is the planetary protection lead of the famed NASA 2020 Mars mission—with its highly viewed landing on February 18, 2021. Her work with NASA's Jet Propulsion Laboratory is integral to the ongoing mission to discern whether Mars could be habitable for humans and that we don't harm what's already there—a job she has been working up to for most of her life.
Dr. Scott Gottlieb, Physician

23rd Commissioner of the U.S. Food and Drug Administration
Thursday, November 11, 7:30 p.m.
McGarvey Commons
Scott Gottlieb is a physician and served as the 23rd Commission of the U.S. Food and Drug Administration. Dr. Gottlieb's work focuses on advancing public health through developing and implementing innovative approaches to improving medical outcomes, reshaping healthcare delivery, and expanding consumer choice and safety. He serves on the boards of Pfizer Inc. and Illumina, Inc., is a resident fellow at the American Enterprise Institute, and is a partner at the venture capital firm New Enterprise Associates.
Spring 2022 Speakers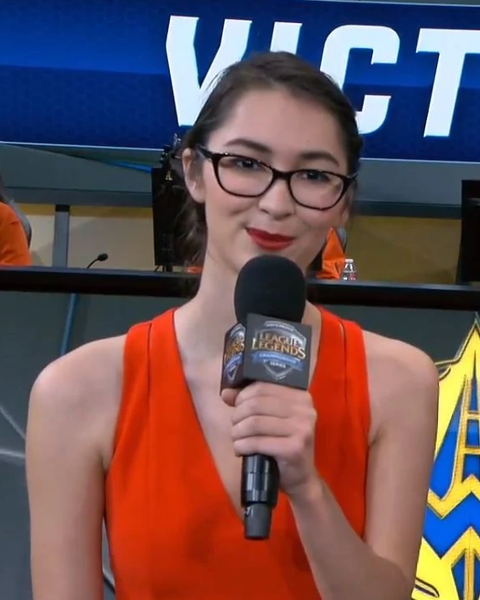 Ovilee May, Host at G4TV and Award-Winning Esports Journalist

An Evening with Ovilee May
Monday, January 24, 7:30 p.m.
McGarvey Commons
One of the most popular League personalities in North America. The talented interviewer has been active across the general League community, hosting products for multiple teams, including G2 Esports and Team Liquid.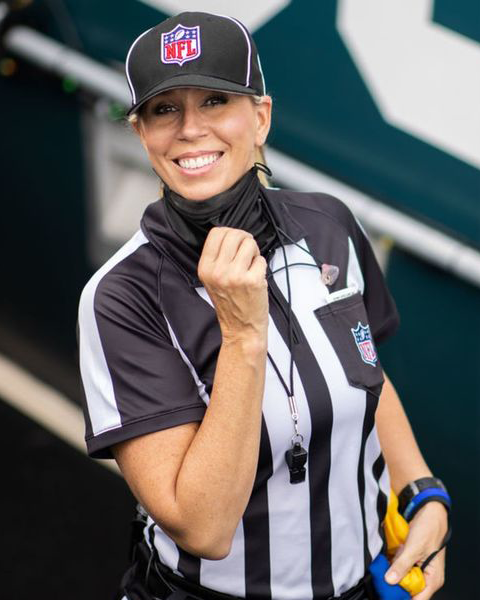 Sarah Thomas, NFL Official

The NFL's First Female Official
Tuesday, April 5, 7:30 p.m.
McGarvey Commons
On April 8, 2015, Sarah Thomas was one of nine new game officials added to the NFL officiating roster for the 2015 season, becoming the first full-time female official in NFL history. Her history-making game happened on September 13, 2015, between Kansas City and Houston. Her hat, whistle, and flag from that game are now on display at the Pro Football Hall of Fame.
Previous Speakers
A list of previous speakers is available.