Mary Behrend Monument Walk Paver Information
The Mary Behrend Monument Walk honors Mary Behrend and the donation of her family's Glenhill Farm estate to Penn State. The monument is a nine-foot granite obelisk surrounded by benches, trees, gardens and an inscribed-paver walkway that the college's alumni and friends have embraced to commemorate important dates, relationships, memories, and people connected to Behrend and to Penn State. The monument was installed on campus in fall 2015 and is located next to what was once Mary's painting studio, now the college's Studio Theatre.
Pavers at the monument are no longer available for purchase. We anticipate opening the sale again to celebrate Behrend's 75th anniversary in 2023.
Questions, please call 814-898-6159.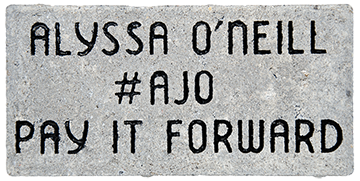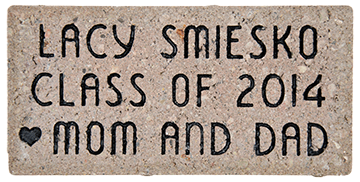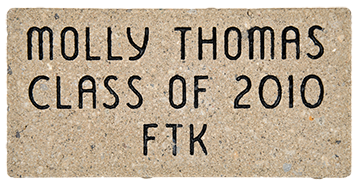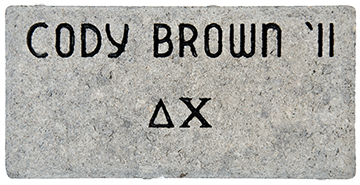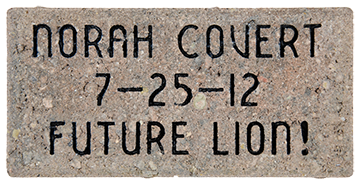 Inscriptions cannot include commercial messages. Discriminatory or inappropriate messages that refer to an individual's or group's sex, race, color, religious creed, national origin, age, or physical disability are not permitted. Penn State Behrend reserves the right to deny any paver purchase application that it deems inappropriate.