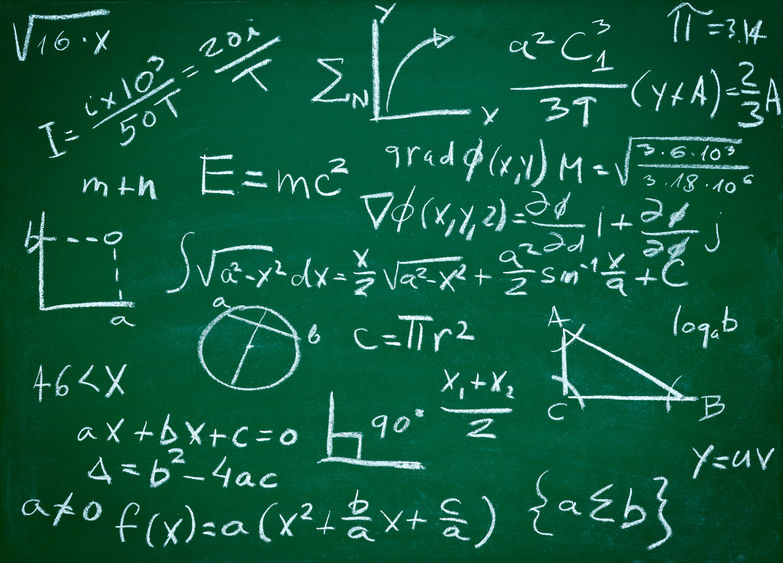 ERIE, Pa. — The material is the same — in y=mx+b, m will always represent the slope — but students who excel at algebra and calculus while in high school often struggle with the same concepts in college.
A two-year study coordinated by faculty members at Penn State Erie, The Behrend College, and supported with funding from the National Science Foundation could help instructors in both settings better manage that academic transition, which is essential for any student who hopes to work in a STEM discipline.
"So much of math is sequential," said Courtney Nagle, assistant professor of mathematics education and a coordinator of the research study, which has paired six high school math teachers with instructors at area universities. "At every stage, you're building on what you already know. If you fall behind, or if a different instructor presents the material in a way you aren't accustomed to, it can be difficult to catch up again."
In addition to establishing the teaching partnerships, which have led to collaborative lesson plans and workshop discussions of best classroom practices, the study includes an immersive research component: Nagle and Jodie Styers, a lecturer in math education, have ventured back into high school and collegiate math classes. They take notes on both the material and the manner in which it is presented. They also take the tests.
"It's hard to turn the teacher part of you off," Styers said. "My instinct is always to engage with a student who has a question during class, and to steer them in the right direction. That would change the dynamic of the classroom I'm observing, so instead I try to focus on what motivates the question: Why are they not understanding this?"
Part of it might be the amount of time spent in class. College-level calculus is generally taught in a semester, with three or maybe four class sessions each week. In high school, the same material is stretched over an entire academic year, with classes every day.
It helps that the high school teacher often will have the same students in the following year. A teacher who introduces algebraic equations to a class of high school freshmen knows exactly what to expect of them when those students transition to more complicated algebra II concepts in their sophomore year.
The math gap is a national problem. In Boston, for example, 38 percent of the city's third-graders are proficient in math. By grade eight, just 35 percent are. Over the same period, student proficiency in English and language arts rises from 35 percent to 63 percent.
The National Science Foundation has committed nearly $50,000 to the math-transition study. That funding provides support for the classroom immersions, monthly workshops and the teaching partnerships. It also supports an annual best-practices conference, held this year on June 15.
More than 85 teachers attended this year's conference, which received additional funding from Larson Texts and Big Ideas Learning.
"It's an opportunity to see the problem from another perspective," said Jennifer Dunmire, a math teacher at McDowell Intermediate High School. "It gives you more tools to work with."
The college instructors are adjusting their own teaching methods, Nagle said. "Our goal is not to tell the high school teachers to do things differently," she said. "We have to be open at the college level as well to what the expectations are. We all have to make adjustments if we want to bring more students through that knowledge gap."
Contact
Robb Frederick
Assistant director, news and information, Penn State Behrend