Alexandra Castro Alfonso creates Campus Health and Fitness Club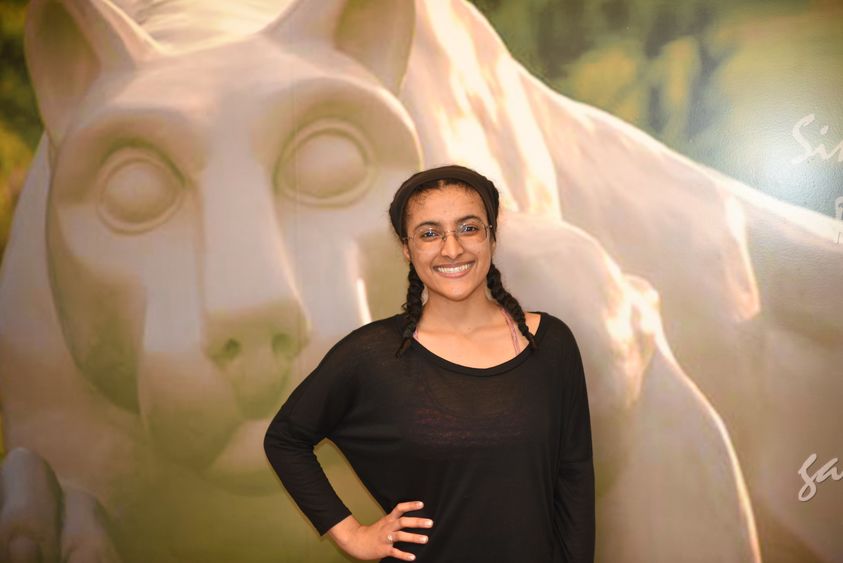 ERIE, Pa. — Everyone gets sick. The flu, a stomach bug, a cold … it's inevitable that we'll come down with at least one of these common ailments each year, right?
Not if Alexandra Alfonso Castro has anything to say about it.
Castro, a chemistry major who recently completed her junior year at Penn State Erie, The Behrend College, has made it her mission to promote healthy habits on campus.
She created the Campus Health and Fitness Club, a new student organization that educates students on how they can avoid getting sick.
"I've always been interested in preventative medicine," said Castro, a native of Carolina, Puerto Rico. "One of our mission statements is to encourage healthy habits. It's not as if we have a bunch of unhealthy people here on campus, but it's just a great opportunity to work even harder to stay healthy."
Castro has also taken an interest in service. Last fall, she helped coordinate a sock drive for Upper Room of Erie, a daytime homeless shelter in Erie.
Several hundred pairs of socks were collected for the shelter as a result of the drive. It also represented the start of Castro's successful junior year, which was capped off last spring at the Excellence in Student Leadership and Service Awards when she received the T. Reed Ferguson Award. The award recognizes a junior who has demonstrated scholarship, leadership and citizenship through his or her academic and out-of-class involvement and gives promise of further achievement in the senior year.
"I was so honored to be nominated, and winning it was even more nice and surprising," said Castro, who is also a member of the college's Chemistry Club.
Castro is already thinking ahead to this fall when she will return for her final year at Behrend. She said the Campus Health and Fitness Club plans to design workouts for students and host yoga sessions.
Castro plans to go on to medical school and hopes to eventually work as an emergency room physician.
"I love the idea of being an ER doctor because you get to see so many different patients and different illnesses each day," she said. "And you're also really making a difference. I think that would be really cool."
For now, Castro said medical school still seems a long way away, and she plans to savor her final year at Behrend.
"There have been so many opportunities for me here," she said. "I always thought I would eventually transfer to University Park, but this ended up being the place for me. I appreciate every minute I have spent here."
Contact
Steve Orbanek
Marketing Communications Coordinator, Penn State Erie, The Behrend College