Public telescopic viewing to be offered Monday, Aug. 21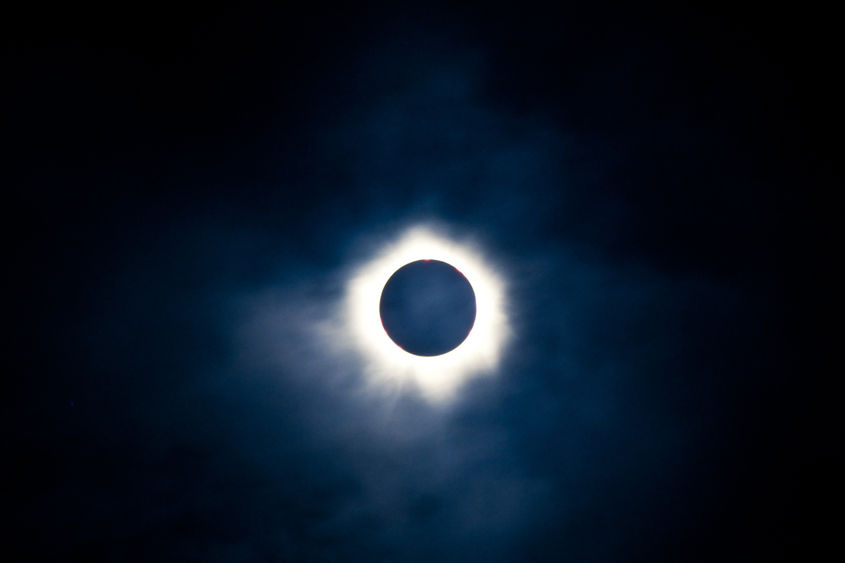 ERIE, Pa. — It's not every day that all of North America gets to witness a total solar eclipse. In fact, it's been more than 38 years, dating back to February 1979.
That's what makes this summer's Great American Eclipse so special.
"This is going to be the news of the week," said Darren Williams, professor of astronomy and astrophysics at Penn State Erie, The Behrend College. "Everyone's attention will be drawn to this otherworldly event."
"All of the United States, all of North America will be able to see at least some of this eclipse," added Jim Gavio, director of the Yahn Planetarium at Penn State Behrend.
To commemorate the occasion, Penn State Behrend invites guests to visit its School of Science on Monday, Aug. 21, for telescopic viewing of the phenomenon. Free parking will be available in the parking lot outside the School of Science Complex, which is also the site for the telescopic viewing. The free public event will be held from 1 to 4 p.m., and the first 100 attendees will receive eclipse-viewing goggles. Live NASA TV coverage of the eclipse will also be played inside the Yahn Planetarium lobby, and planetarium programming will be played in the dome from 1 to 2 p.m.
"With special solar filters attached to the Behrend telescopes, visitors will be able to safely view the event," Williams said.
In Erie, at approximately 2:30 p.m., 75.9 percent of the eclipse will be visible. According to Williams, depending on weather conditions, this could mean that the sky will look similar to the onset of dusk.
Even then, however, the scene won't be as dramatic as what one would see farther south near Hopkinsville, Kentucky, the point of greatest eclipse. In that area, the sky should resemble a bright moonlit night, with some stars and the planets Venus, Mercury, Mars and Jupiter all visible. Past solar-eclipse viewers have reported that temperatures beneath the moon's shadow can drop by 5-10 degrees, and birds and insects behave as if preparing for night.
Planetarium director Gavio will travel to Kentucky for the eclipse, and plans to livestream footage of the episode at its peak point. The footage will be relayed back to Erie and broadcast alongside the NASA TV footage inside Yahn Planetarium.
The rarity of the event will make it seem extra special.
"Although more solar eclipses occur on Earth than lunar eclipses," explained Williams, "the chance of an eclipse shadow touching your home town is small. Whereas, during a lunar eclipse, half the planet can see it."
Even so, Erie residents wanting to see a solar eclipse will not have to wait another 38 years for the next one. In only seven years, on April 8, 2024, another North American total solar eclipse will occur, and the 100-mile-wide shadow will pass right through Erie. During that eclipse, Erie residents will see the sun completely covered by the moon for a couple of minutes and the sky will turn dark as night.
"Eclipses are randomly distributed in time and location, and it's a statistical fluke that observers in Erie will have two major solar eclipses separated by just seven years," Williams said. "Mark your calendars!"
Contact
Steve Orbanek
Marketing Communications Coordinator, Penn State Erie, The Behrend College