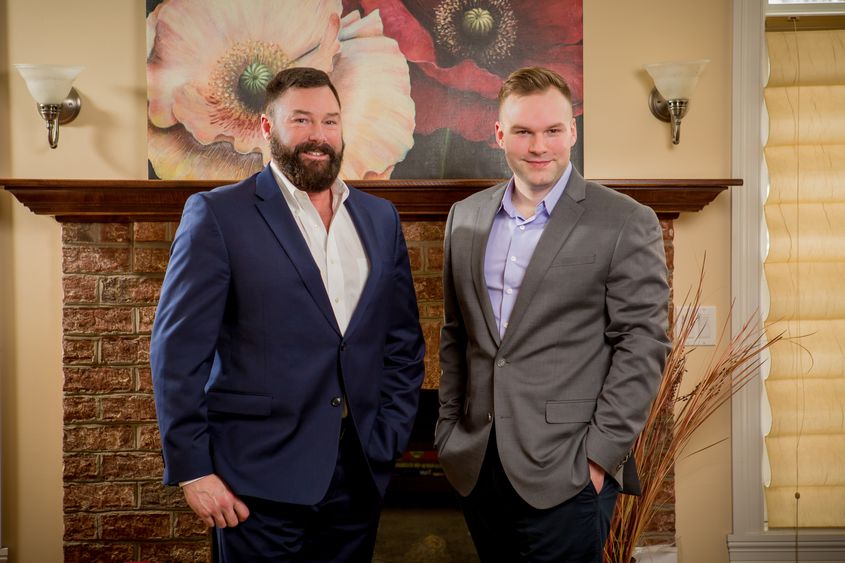 ERIE, Pa. — As portfolio manager for The Joseph Group Capital Management in Columbus, Ohio, Aaron Filbeck is heavily involved in the firm's investment research. One area that recently piqued his interest is environmental, social and governance (ESG) investing.
"The concept has been around for a long time, decades in fact," said Filbeck, who earned a finance degree from Penn State Behrend in 2015. "However, within the last few years, it's moved into the spotlight and become a bigger focus for institutional and retail investors alike."
ESG investing, according to Filbeck, is a form of socially responsible investing.
"People who follow this philosophy really focus on buying stocks and bonds of companies that align with certain values," he said. "To provide an example of each, environmental (E) would typically focus on environmentally friendly companies, social (S) would typically focus on societal impact (such as gender and racial representation of employees, management, board, etc.), and governance (G) would typically focus on how a company actually runs itself, focusing on traits like transparency and board independence."
Filbeck's interest in the topic led him to ponder how ESG ratings impact a company's future stock performance. He saw the potential to dig deeper into the topic, and knew in-depth research on ESG investing would be perfect for an investment- or finance-based journal.
There was just one problem: He had never been published in a scholarly journal. That's where it helps to have Greg Filbeck, professor of finance and director of the Black School of Business at Penn State Behrend, as your father.
Together, Aaron and Greg Filbeck, along with Xin (Jessica) Zhao, a professor of finance at Penn State Behrend, recently co-authored "Performance Assessment of Firms Following Sustainalytics ESG Principles." It will be published in the April 2019 issue of The Journal of Investing.
The group tracked ESG ratings through Sustainalytics, an independent global provider of ESG and corporate governance research and ratings, across a 10-year period.
"We wanted to know: If the Sustainalytics research team rated a company favorably or unfavorably based on ESG principles, did that positive or negative rating have an effect on future stock returns?" Aaron Filbeck said.
Aaron Filbeck relished the opportunity to partner with his father on an academic paper.
"He helped me with context setting and structuring," Aaron Filbeck said. "In the beginning, he really encouraged me to run with it, but he really helped formulate the stories and helped with the editing."
The article was also of particular significance for Greg Filbeck. Not only was it the first article he completed with his son, it also marked his 100th publication.
"Collaborating with Aaron on this project was very special to me — the fact that it was my 100th career publication was just icing on the cake," Greg Filbeck said. "Aaron had previously written a chapter in a commodities book, but this was his first foray into scholarly publishing. His work in the industry makes this scholarly work even more relevant.
"This was a true collaboration among three highly contributing co-authors. As a father, I am blown away by Aaron's talents and touched that we had a chance to collaborate on what I hope will be the first of many scholarly endeavors."
Overall, their research found that ESG ratings can have a positive impact but are not necessarily guaranteed to improve a company's returns.
"In short, it does not hurt to follow an ESG philosophy, but it does not necessarily help, either," said Aaron Filbeck, who noted that his comments in the journal article — and here — do not necessarily reflect the views of The Joseph Group. "If this is something an investor wants to do for personal or emotional reasons, you're likely not to gain anything but you don't lose anything."
When looking at the individual factors, the group found that the environmental component actually detracted from future returns: Companies that are more environmentally conscious tended to underperform.
However, companies with a strong governance rating almost always did very well.
"The one factor that was significant was governance," Aaron Filbeck said. "For companies that run themselves well, governance tends to play a pretty big role. Companies that are well run tend to do well. It makes intuitive sense."
Contact
Steve Orbanek
Marketing Communications Coordinator, Penn State Erie, The Behrend College