Saegertown native Scott Sada finishes career with 90 'two-baggers'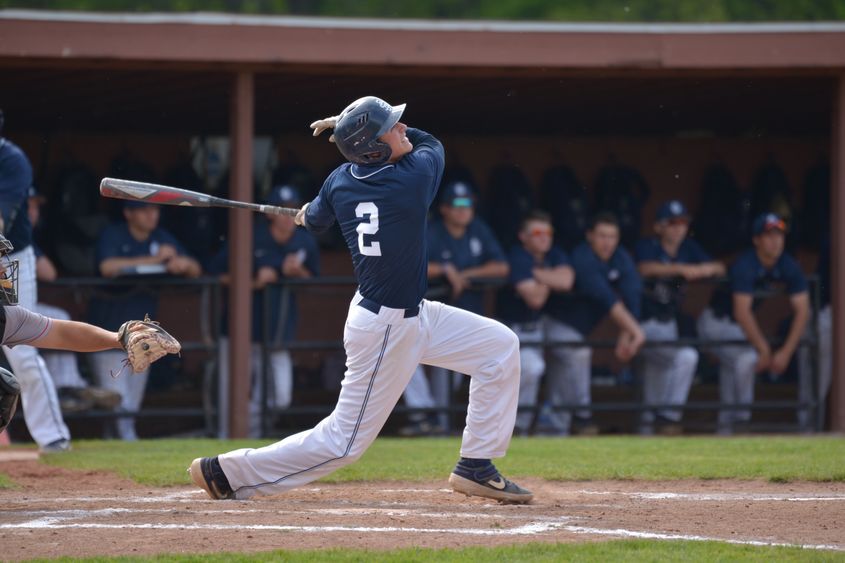 ERIE, Pa. — You would think hitting would be the defining attribute for someone who has hit more doubles than any baseball player in Division III history.
For Scott Sada, it's No. 2, trailing only his humility.
In April, Sada, who graduated from Penn State Behrend with a plastics engineering technology degree, hit his 82nd double against Medaille to become the NCAA Division III all-time leader in career doubles. He would add eight more before the season ended.
"Honestly, I did not even know I was close. It came out of nowhere," said Sada, a Saegertown native who primarily played shortstop in his four seasons with the Lions. "It's definitely kind of cool to think about it now, but it was nothing I ever set out to do or accomplish."
That is what makes Sada's accomplishment even more impressive. In some baseball circles, the "two-bagger" is viewed as the quintessential hit. It keeps innings and rallies alive, often leading to a team scoring more runs in the contest.
For a player who averaged 22.5 doubles per season, you would think that there had to be a method to the madness. For Sada, the secret might have been his speed.
"On our team, one of the big things we emphasize are hustle doubles," he said. "For me, if the ball gets past the third baseman, I'm looking two, just to get that extra 90 feet and be in scoring position. If I notice that an outfielder is jogging to the ball, I will also try to catch him off guard and go for two."
Of course, he does have that sweet spot when he's standing in the batter's box.
"It's pretty much a fastball, middle in," Sada said with a smile. "I'm pretty confident that my hands are fast enough that I can hit anyone's fastball down the line."
For his career, Sada finished with a .387/.454/.652 line. While doubles were his specialty, he was no slouch with regard to home runs, either, as he finished with 22 over the course of his career.
His impact went well beyond the field, however.
"Scott has been a major asset for our program. He has been an instrumental part of the lineup since he stepped foot on campus four years ago and has positively influenced everyone in our program: coaches, teammates, alumni, faculty," said Paul Benim, head coach of the Penn State Behrend baseball team. "It will be strange to not write No. 2 Scott Sada into the No. 3 spot in the lineup next spring. He honestly concludes his career as perhaps the most decorated player in the history of Behrend Lions baseball."
Baseball has been a key part of Sada's life for as long as he can remember. He was taught the sport at a young age by his father, Steve, who played Division I and set several records at the University of Akron. Sada's brother, also named Steve, played four years at Division I Miami University (Ohio).
He said he will miss his time as a member of the Penn State Behrend team but is ready for the next chapter. He recently accepted a job offer at PRISM Plastics in Meadville.
"It's just such a great place here at Behrend, and I have had an awesome time. Coach Benim makes you more than a college baseball player, he makes you a man, and I'll always stay in touch with him," Sada said. "I'm hoping to still play in some summer baseball leagues here for the next few years. Basically, I want to put off playing that slow-pitch softball for as long as I can."
Contact
Steve Orbanek
Marketing Communications Coordinator, Penn State Erie, The Behrend College