Online forum will be part of Erie screening of 'The Gene: An Intimate History'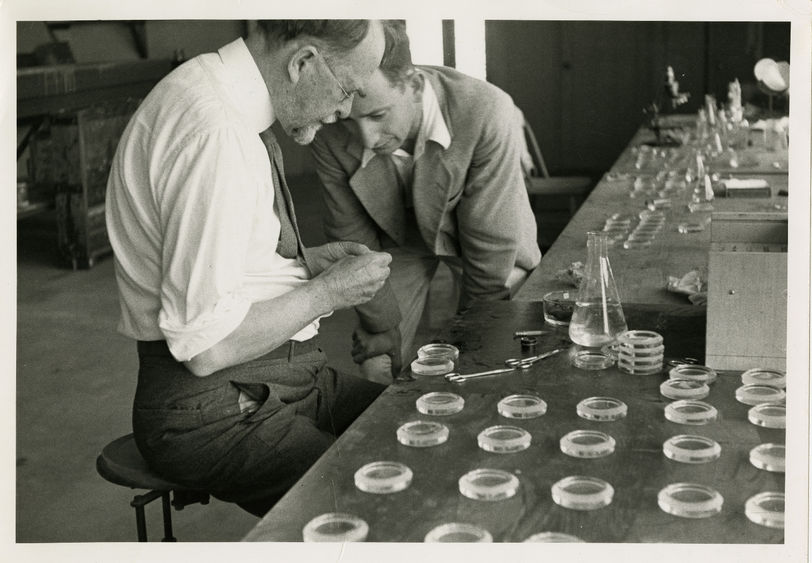 The Erie screening of "The Gene: An Intimate History," a two-part PBS documentary by Ken Burns, will include a panel discussion featuring three Penn State Behrend faculty members.
The screening and discussion will be livestreamed, beginning at 7 p.m. on Wednesday, Feb. 3. To register, visit wqln.org/gene.
"The Gene: An Intimate History" will be broadcast in its entirety on Feb. 4 and Feb. 11 on WQLN-TV. The four-hour series uses science, social history and personal narratives to tell the story of the human genome. It begins with Gregor Mendel, the Austrian monk who discovered, while working in his garden, that peas – and people – have dominant and recessive traits.
The film also explores questions related to race and the ethical challenges of diagnosing and treating genetic diseases, from gene therapy and designer medicine to CRISPR technology, which makes it possible to edit cells and alter DNA.
"Sequencing the human genome is like having a map," said Ivor Knight, associate dean of research and graduate studies at Behrend. "Understanding how the genome works and how it affects human health will open the door for so many more applications over the next 10 or 20 years. The impact is just now beginning to be felt."
Knight, a microbiologist, will participate in the panel discussion, along with Matthew Gruwell, an associate professor of biology, and Ashley Russell, an assistant professor of biochemistry and molecular biology. A geneticist from UPMC Magee-Womens Hospital and a genetic counselor from the University of Pittsburgh also will participate.
The topic is particularly timely for researchers at Behrend. The college has launched new minors in biomedical engineering and biochemistry and molecular biology. In addition, Behrend and the Magee-Womens Research Institute (MWRI) have partnered to create a $26 million women's health initiative in Erie.
Much of the research in that initiative will involve genetics. Russell, one of two new faculty members hired to work with MWRI, hopes to conduct RNA sequencing, which could identify biomarkers for chronic stress during pregnancy.
"As we begin to understand how genes are affected by disease, we'll be able to develop personalized medicine that very specifically targets individual patients," she said. "We're seeing that already, with treatments for sickle cell anemia. In the future, before you are given a treatment, your doctor will analyze your genetic makeup to see what will be most effective. That's a lot better than just hoping the same drug works the same way for everyone."
That approach could be even more effective with rare diseases, which often are overlooked when research funding is allocated.
"The sequencing of the human genome sped up all kinds of science," Gruwell said. "It opened doors to understanding rare diseases that nobody was working on."
He sees applications in the natural world as well. He and Knight have received grant funding to study environmental DNA, which is collected from water or soil samples, rather than from an individual organism. Working with a team of Behrend students, they used the process to discover the first evidence of a tiny, invasive shrimp in the Pennsylvania waters of Lake Erie.
"Genome sequencing is going to give us a much clearer picture of the biodiversity on Earth," Knight said. "Now that the technology is ubiquitous, we can apply it across a variety of applications. That's really going to help us understand life on the planet."
Contact
Robb Frederick
Assistant director, news and information, Penn State Behrend