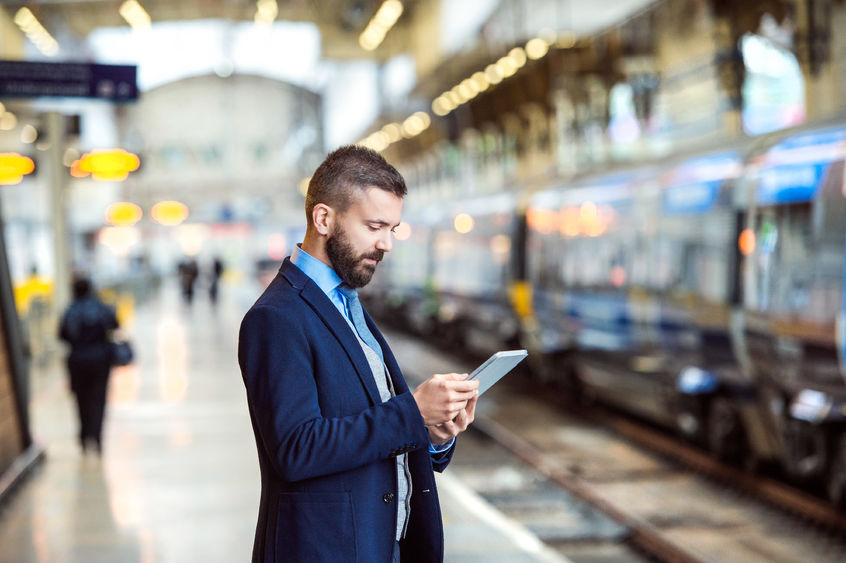 ERIE, Pa. — The 5G rollout on America's east coast will be supported in part by a team at Penn State Behrend's Knowledge Park, where Cyient, a global engineering, data analytics and networks company, is designing ways to bring fiber-optic cable to individual properties.
The process, known as "Fiber to the Premises," or FTTP, uses fiber-optic cables and related optical electronics to connect a customer to a broadband network. You'll know when that happens: A 5G smartphone can be 10 times faster than the average home's wi-fi.
Cyient has leased an 8,000-square-foot space in Knowledge Park, where the company will have better access to Penn State Behrend's graduates. Several Behrend alumni already work in the office, which was built to accommodate 65 employees. Half of that team is currently working remotely, due to the pandemic.
"We believe this is a good move for us," said Renee Decker, a senior manager at Cyient. "We're about to ramp up several new projects, including a large national contract, and we need to staff accordingly."
In February, Cyient finalized its plan to build Open Radio Access Network, or O-RAN, software, which allows equipment that is owned by different vendors to communicate across a single, shared network. That should open the 5G environment to even more companies.
"5G will change the ways we work and live," said Amy Bridger, senior director of corporate strategy and external engagement at Penn State Behrend. "It will bring faster speeds and better reliability, but it also will become the basis of the 'Internet of Things,' where web-connected appliances will automate many of our day-to-day tasks.
"The Industry 4.0 Center of Excellence at Behrend, which was funded in February, will be a natural complement to the work Cyient is doing, as will our virtual reality and augmented reality labs," Bridger said. "We look forward to working with Cyient to develop a pipeline of student talent and create research opportunities that will further advance the promise of 5G."
More than 400 employees currently work in Knowledge Park, which is home to nearly 20 companies. Many of those businesses, like Cyient, moved to the park to gain access to Penn State Behrend's Open Lab environment, which provides access to student talent, faculty expertise and facilities, including the $16.5 million Advanced Manufacturing and Innovation Center. To learn more about the park, visit https://knowledgepark.psu.edu/about.
Contact
Robb Frederick
Assistant director, news and information, Penn State Behrend