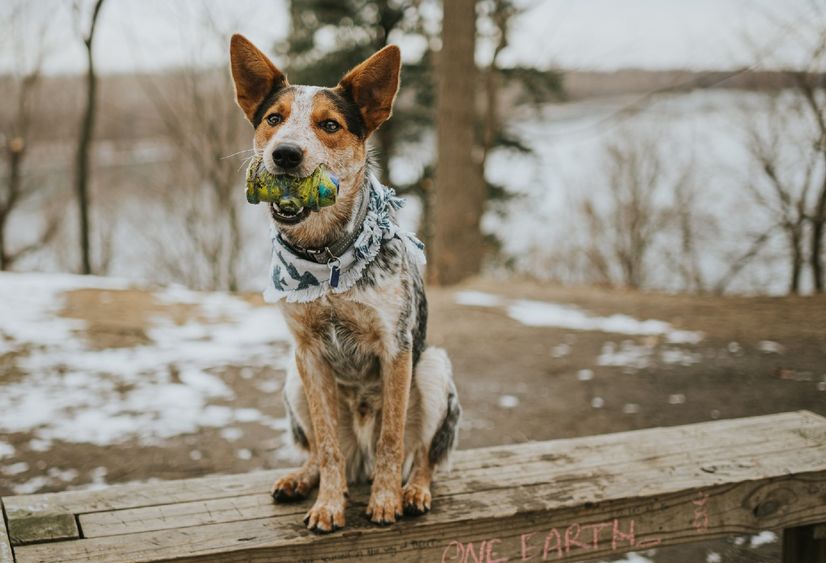 ERIE, Pa. — The Open Lab model of learning and discovery at Penn State Behrend has given many undergraduate students real-world experience. Students like John Nowakowski, Aaron Smith and Quinlan Barnes gained that experience through the One Leg Up project.
Jon Meighan, CEO of Lake Erie Rubber, came to Penn State Behrend to use Innovation Commons, a product design and rapid-prototyping lab that serves as the Erie hub of the Invent Penn State network. As a publicly accessible "maker-space," the lab is a feature element of both Behrend's Open Lab model of engagement and the college's strategic plan, which will guide directions and decisions for Behrend through 2025.
Meighan asked the lab's student workers to help him design and manufacture rubber dog toys.
"We got to work with a real company, and a real CEO, and help them out," Smith said. "Getting that experience as a student is fantastic."
The students worked together to refine the design of the dog toys. One was shaped like a ball; another was designed to look like a fire hydrant.
"We could bounce ideas off one another in the lab," Nowakowski said. "An idea from one person could really change the direction of the project."
"It was kind of like a dream come true to work there," Barnes said. "When I walked through, I was like, 'That is exactly what I want to be doing.'"
The students were able to learn in an environment outside of the classroom while helping the CEO of a small business. The project also helped them support the community.
"We want to be able to create programs that serve the community, but also serve our students by giving them projects that have a real impact on the community," said Jake Marsh, industry relations coordinator at Behrend.
The Open Lab approach gives real-world experience to students. Faculty members share their expertise, and external stakeholders – in this case, Meighan – receive help from the college.
"They helped me with the design of my products," Meighan said. "When I met with them, I was able to help them as well, hopefully, offering advice on their own entrepreneurship journeys."
Smith and Nowakowski now run their own LLC companies. Smith owns Amplife, a company that makes portable snack-bowl charging stations for family road trips. Amplife also makes collapsible dog bowls.
Nowakowski owns a glass-recycling company, Bayfront Glass.
"For student entrepreneurs who are coming into Innovation Commons with ideas, looking to start a business, my best advice is to start small," Smith said. "For people who are working there, be willing to learn."
"I would definitely say to either contact somebody or knock on the door and offer to volunteer," Barnes said, "kind of get your foot in the door."
Marsh echoed that advice.
"I like to encourage students when they are coming in to start to volunteer, maybe for a while," he said. "Find something that is yours to work on, so your motivation is your own project."
A specific type of person tends to succeed in a maker-space environment, Nowakowski said.
"A person like Aaron, who has ideas, is that type of person," he said. "They have the right stuff. They are trying to pursue something on their own and have enough of an entrepreneurial skill set to get a project started."
Students who work in Innovation Commons gain experience and – even more importantly – connections that can help them start their career.
"They'll have experience doing work that is similar to what they'll do in a real job," Meighan said. "That helps them jump-start their career."
To learn more about Penn State Behrend's Innovation Commons, visit https://behrend.psu.edu/research-outreach/ignite-erie/innovation-commons.
About the author:
Kayla Marrero is a sophomore double-majoring in broadcast journalism and Spanish, with a minor in political science. She also is a member of the Presidential Leadership Academy.
Contact
Robb Frederick
Assistant director, news and information, Penn State Behrend