Behrend's Alternative Breaks (BAB) Program is a recurring program offered through Civic and Community Engagement. The service trip aims for participants to make a positive, lasting impact on the communities they serve.
Since 1996, we have been offering a week-long Alternative Spring Break service trip that provided participants—24 students and 4 trip advisers—with a complete immersion into a community that may be very different from their own.
We have recently expanded to also offer an Alternative Fall Break as a weekend-long option.
These experiences are designed to engage students on multiple levels including personal development, group and team dynamics, and public service. Through the process of reflection and civil discourse, participants are challenged to grow as individuals and rethink previous assumptions about others and society as a whole.
Student participants and trip advisers are selected from an application process. All full-time, matriculated students are eligible to apply. In addition to the application review, applicants may be evaluated on academic/GPA standing and conduct.
Recent Trips
ASB 2019: Ecological restoration, disaster relief following the 2017 hurricanes, and supporting youth programs in Puerto Rico. Check out our posts and photos from the trip on our Instagram.
ASB 2018: Disaster relief in Houston, Texas, following Hurricane Harvey.
For more information on the ASB 2021 trip, visit the Alternative Breaks website.
Support Behrend's Alternative Spring Break
There are several ways you can support this experiential program: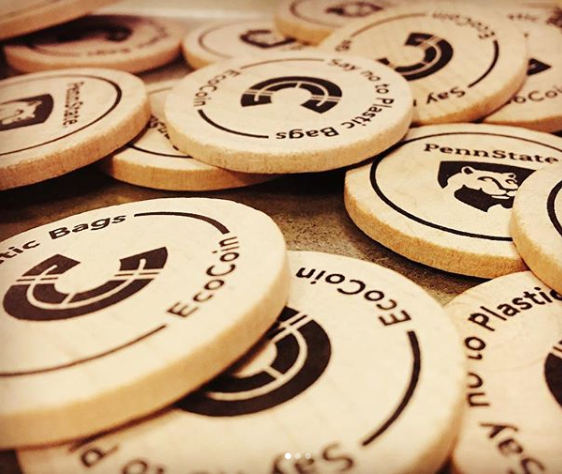 If you're interested in a one-time donation you can do so directly, at any time, through our secure Giving to Penn State site.
If you would like to discuss a gift or an endowment with the program coordinators, please contact us at 814-898-6609 or

[email protected]

.
Another way to support Alternative Spring Break is by bringing a reusable bag, or refusing a bag, at the Behrend Bookstore. Every time a customer chooses not to take a plastic bag, the Bookstore will donate one EcoCoin to the Alternative Spring Break program, which is redeemed for cash to support our students in their service!