Historian featured on TLC's 'Who Do You Think You Are?'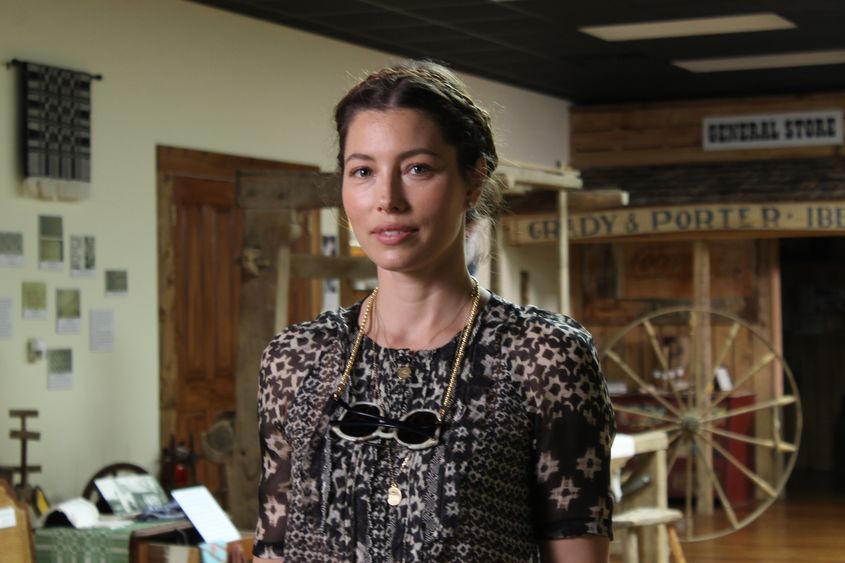 ERIE, Pa. — The ballad of Francis Marion Brazier ends with a bullet: On Sept. 10, 1864, Brazier, the great-great-great grandfather of the actress Jessica Biel, attempted an escape from the Alton Prison in Illinois, where he had been sentenced to a year of hard labor. A guard shot him dead.
"I understand why he did it," said Joseph Beilein, an assistant professor of history at Penn State Behrend. He reviewed Brazier's war record, including transcripts of his military commission hearing, during a meeting with Biel at the National Archives in Washington, D.C. Their conversation was included in Biel's episode of the TLC celebrity genealogy program "Who Do You Think You Are?" It aired April 2.
"You can't imagine how awful the conditions in that prison would have been," Beilein said.
Alton was a dirt-floor prison on the bank of the Mississippi River, built to hold 800 inmates. When Brazier arrived, the population was nearing 1,500. The men, mostly Confederates, were malnourished, with inadequate clothing for an Illinois winter: A smallpox epidemic killed so many that sick prisoners were banished to tiny McPike's Island. More than 1,000 men died there.
Brazier didn't fit the villain archetype. "He was just trying to live his life," said Beilein, whose 2016 book, "Bushwhackers: Guerrilla Warfare, Manhood, and the Household in Civil War Missouri," explores Confederate motivations during the war. "He sympathized with the South, but he clearly was not gung-ho about going to war. Many people in Missouri did not want the South to secede. When it did, everybody had to pick a team."
Brazier fought just once, at the Battle of Prairie Grove. There, on Dec. 7, 1862, two well-matched armies fought for control of northwest Arkansas. In the end, the Confederates retreated.
Brazier deserted and went home. His community was by then under the control of a pro-Union home guard. Brazier, fearing for his life, was forced into hiding.
Eventually, he surrendered.
For Beilein, and for Biel, who starred in "7th Heaven" and is married to the actor and singer Justin Timberlake, the narrative comes into focus there. Brazier was charged with violating an oath of allegiance to the Union — a document he likely had been forced to sign, Beilein said. He was hauled before the military commission, where he argued that he had joined the Confederacy only because his life had been threatened, and that he had quit, quickly, of his own volition.
It wasn't enough.
"I absolutely have empathy for him," Beilein said. "I understand all of the decisions he made, at least on a cognitive level. It's clear from the records that he very much was a man trying to take care of his family while being pulled in all these different directions."
Beilein met with Biel in September. By then, she already had traveled to Missouri, where her ancestors had settled. She did not yet know about the prison.
They talked on camera for nearly two hours, not using a script. "The strength of that program is that it really does focus on the primary documents," Beilein said. "They want the celebrity to go to the site and see the documents for themselves, with an expert there to help with any questions.
"I think my training as a teacher, working with students, helped with that," he said. "It makes you a little more conscious of exactly what people pick up on when we think and talk about the past."
As they talked, Biel learned more about her family's story. Beilein hopes his traditional students will learn from it as well, even without watching the program.
"Working with her, and walking the producers through the documents, which really were complicated, helped me to focus on how I explain things to people," he said. "That makes you a better teacher."
Contact
Robb Frederick
Assistant director, news and information, Penn State Behrend