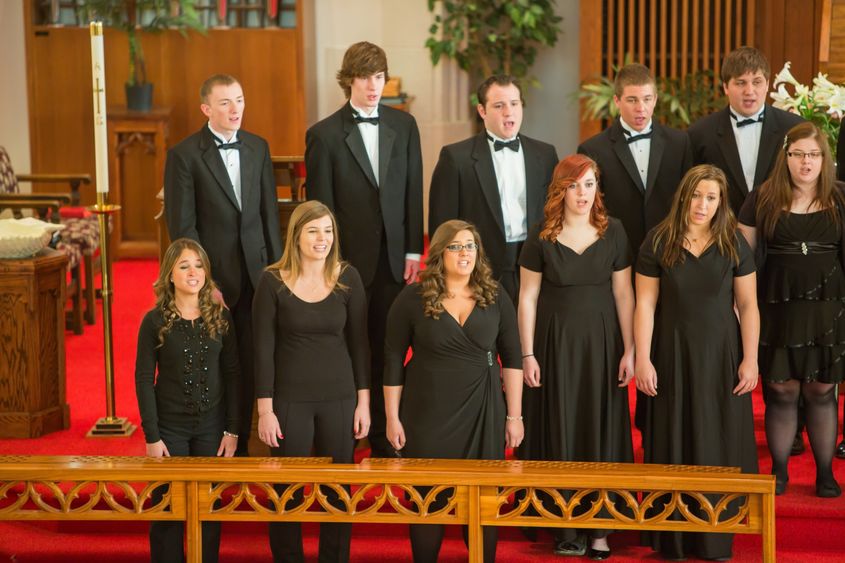 ERIE, Pa. — Music has long been used as a tool to inspire social change. You'll find examples of it on almost any 1960s Bob Dylan album, and the trend continues with the musical artists of today.
The Choirs of Penn State Behrend will pay homage to that during their annual concert this fall.
"We Who Believe in Freedom: Choral Music as a Vehicle for Social Change" will be held at 4 p.m. Sunday, Nov. 12, in McGarvey Commons, located inside the college's Reed Union Building. The concert is free and open to the public.
"This diverse concert will feature music from across historical eras and geographical regions, exploring the role of choral singing as a driving force for protests on a personal, local, national, and even international scale," said Gabrielle Dietrich, assistant teaching professor of music and director of choral ensembles. "From typical 1960s folk-rock tunes to Renaissance-era Austria to late 19th century Italy to South Africa and Estonia in the late 20th century, singing has galvanized and energized groups of people to make changes, come together, and build a better world."
The Choirs of Penn State Behrend will be joined by the Young People's Chorus of Erie during the concert. YPC Erie is a youth outreach program of the School of Humanities and Social Sciences at Penn State Behrend and northwestern Pennsylvania's only comprehensive youth choral music program.
For additional information, contact Dietrich at [email protected].
Contact
Steve Orbanek
Marketing Communications Coordinator, Penn State Erie, The Behrend College