'We are the ones we've been waiting for' set for April 15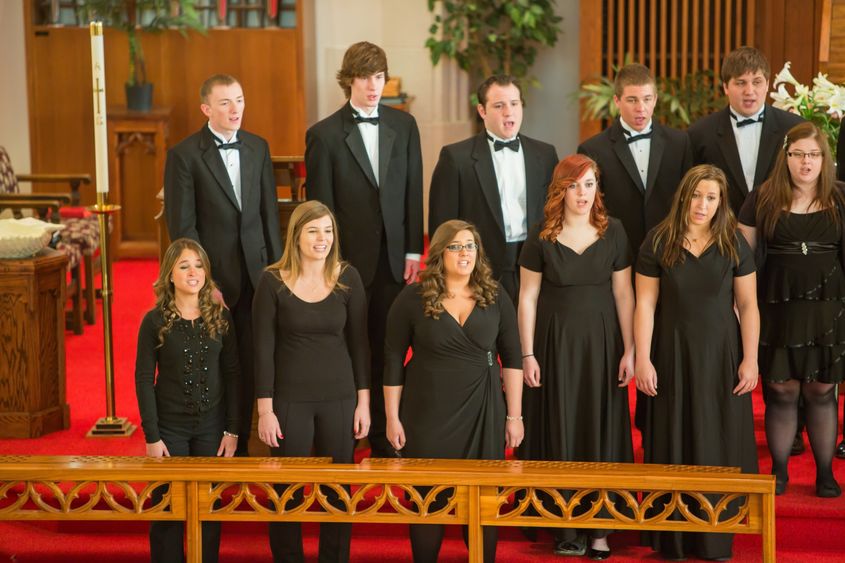 ERIE, Pa. — You don't have to be super to be a hero. Sometimes being a trusted neighbor or helpful friend is enough.
The Choirs of Penn State Behrend will offer a reminder of just how important ordinary heroes can be later this month during their annual spring concert.
"We are the ones we've been waiting for" will be held Sunday, April 15. The concert begins at 5 p.m. in the McGarvey Commons, located inside the college's Reed Union Building. It is free and open to the public.
"Our concert as a whole celebrates the heroic actions of ordinary people, both fictional and nonfictional," said Gabrielle Dietrich, assistant teaching professor of music and director of choral ensembles. "It also reminds us that we are all capable of heroism and villainy. In each moment, we determine by our choices who we truly are."
The concert's title and theme comes from poet June Jordan's "Poem for South African Women," which pays tribute to South African women who helped dismantle the policy of apartheid.
During the concert, the choirs will perform music by G.F. Handel, Shawn Kirchner, John Williams and Lin-Manuel Miranda. Selections from films like "The Wiz," "Harry Potter and the Prisoner of Azkaban" and "Star Wars: The Force Awakens" also will be featured.
For additional information, contact Dietrich at [email protected].
Contact
Steve Orbanek
Marketing Communications Coordinator, Penn State Erie, The Behrend College