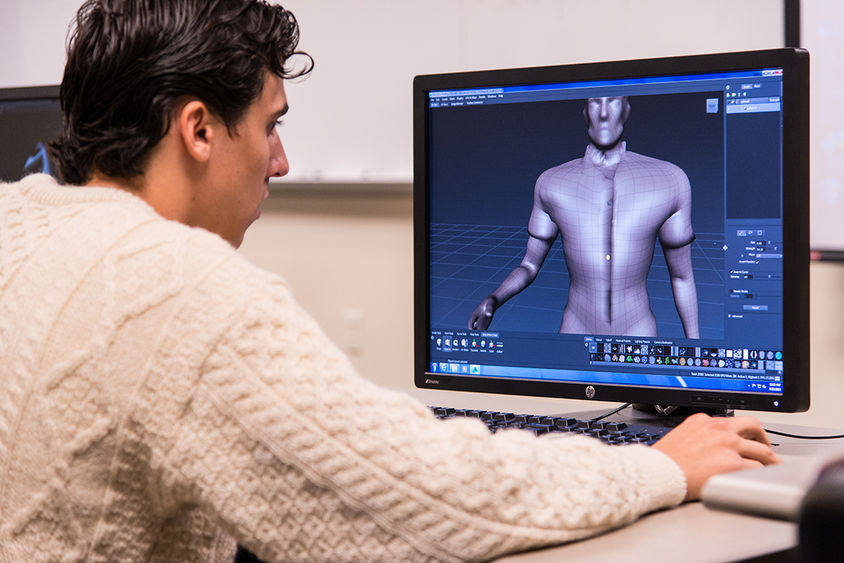 ERIE, Pa. — Presentations on social media, video game development, digital humanities, augmented reality, and technology, as well as musical performances, will all be offered during the third annual Digital Media Festival, which will be held this month at Penn State Erie, The Behrend College.
Shortened to DIGITFest, the two-day festival will be held Thursday, March 29, and Friday, March 30, in the college's Reed Union Building. The sign-in station will be located on the top floor of the Reed Union Building, near the auditorium. Additional programming will be offered in the Yahn Planetarium. All festival events are free and open to the public, and reserved parking for attendees will be available in the Reed lot. Also, K-12 education professionals will be able to attend DIGITFest and receive ACT 48 credits.
"When I attended DIGITFest last year, I did not want to leave. So I knew I wanted to be involved as much as I could the next time around," said Kyler Raines, junior digital media arts major and DIGITFest committee leader. "Helping to build and grow the festival has been amazing, and I hope people come away from it with a better understanding of the subject matter."
The complete schedule, including a list of speakers and room locations, can be viewed at http://sites.psu.edu/behrendarts/digital-media-fest/. Some highlights include:
March 29
4 p.m., Slow Motion Video Booth, 113 Reed
6:15 p.m., Dan Armbruster, "Joywave/Big Data" Music Production Demonstration, 117 Reed
7:15 p.m., Will Gerould and Nathaniel White, "Adventures in Digital Media," 112 Reed
5:15 p.m., Heather Cole, Introduction to Adobe Creative Suite, 112 Reed
March 30
5:15 p.m., Rob Frank, Commercial Video Editing Demonstration, 112 Reed
6 p.m., Rebecca Strzelec (PSU Altoona), "Presentation of Research: 3D Printing, Engineering, and Art," 112 Reed
6:15 p.m., Ahmed Yousuf , "Power of LEGO," 114 Reed
7:30 p.m., Mark Ballora, "Data Sonification Musical Presentation," Reed 117
Penn State Behrend's Digital Media Festival is sponsored by the college's School of Humanities and Social Sciences Endowment and the Digital Media, Arts, and Technology bachelor's degree program. Abbreviated DIGIT, the program is Penn State's only undergraduate degree in digital humanities and meets the growing employer demand for professionals capable of both critical analysis and creative production of digital media.
For more information on the Digital Media Festival or DIGIT, contact Cole at [email protected] or the Student Planning Committee at [email protected] or call 814-898-6420.
Contact
Steve Orbanek
Marketing Communications Coordinator, Penn State Erie, The Behrend College