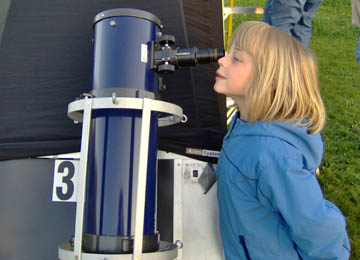 These presentations, which are free and open to the public, are intended for non-technical audiences, and generally consist of an hour-long PowerPoint lecture with astronomical images and animations followed by a short Q&A session. Astronomical observing at the Mehalso Observatory typically take place if weather conditions are favorable. Lectures are suitable for ages 8 and up.
For more information, call the School of Science at 814-898-6105.
 
Upcoming Astronomy Open House Night & Special Planetarium Events
Spring 2020 Series Dates
"Seeing and Feeling the Earth through Astronaut Photography"
Date: Thursday, January 30, 2020
Time: 7:30 p.m. 
Location: 101 Otto Behrend Science
Presenter: Dr. Jospeh F. Reese, Full Professor of Geology at Edinboro University
Dr. Joseph F. Reese will focus on this profound cognitive shift, how earthbound individuals simulate this shift by observing Earth's dynamic, interlinked workings, and human impacts on Earth via astronaut photography, and the continued legacy of the Overview Effect and NASA's photographic archive on ways people inspire stewardship of our planet.
The lecture will be followed by a Q&A session and astronomical observing at the Mehalso Observatory, weather permitting. Night Sky program starts at 6:30 p.m. in the Yahn Planetarium.