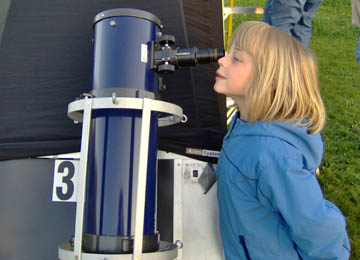 These presentations, which are free and open to the public, are intended for non-technical audiences and generally consist of an hour-long PowerPoint lecture with astronomical images and animations followed by a short Q&A session.
Astronomical observing at the Mehalso Observatory typically takes place if weather conditions are favorable. Lectures are suitable for ages eight and up.
Upcoming Open House Night in Astronomy
Astro-Engineering: Building Instruments for Large Telescopes
Thursday, April 27, 2023
6:30 p.m., 101 Otto Behrend Science (OBS) Building
Justin R. Crepp, associate professor of physics at the University of Notre Dame and a 2003 alumnus of Penn State Behrend, will discuss how astronomical instruments are designed, built, tested, commissioned, and used at ground-based observatories, at the next Open House Night in Astronomy at Penn State Behrend. His April 27 talk begins at 6:30 p.m. in Room 101 of the Otto Behrend Science Building and is free and open to the public.
For more information, call the School of Science at 814-898-6105.