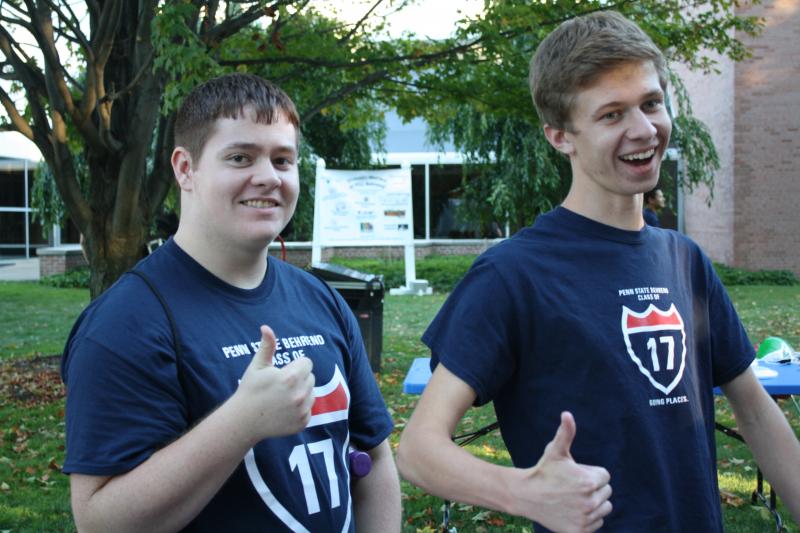 The Office of Student Activities sponsors several leadership programs for Penn State Behrend students.
Leadership Conferences
Each February, Penn State Behrend students and staff offer insight into what direction to take on your leadership journey. Various sessions with students and staff provide guidance and direction for your college career and future. Includes round-trip transportation, Friday night lodging off campus, three meals and complimentary snacks, and entertainment. 

Penn State University Summer Leadership Conference

Each August, Penn State University campuses come together for a multi-night leadership conference. Registration for this conference is limited, and is normally released during the spring semester. 

LeaderQuest

This Western Penn State Campus event engages emerging leaders in a two-day leadership retreat. Participants gain a variety of leadership skills from their participation and will have the chance to network with students from the Penn State western commonwealth campuses. This event occurs in the fall semester each year and registration is released early in the semester. 
Individual Leadership Development Programs
Leadership Ambassadors

The Leadership Ambassadors are a group of 10-15 volunteers within the Office of Student Activities. Appointed and managed by the Coordinator of Student Involvement and Fraternity and Sorority Life, these students will assist with the facilitation of leadership development programs. Specifically, they will serve as facilitators to individual leadership programs, will consult and help student groups and organizations in their operations, and will serve as mentors to emerging leaders and new students.
Group & Organization Leadership Development Programs
Leadership Lunches

Presentations and workshops on various topics that are geared towards helping student organizations succeed and the opportunity to learn about best practices. Topics and registration for these lunches can be found on BehrendSync. Lunch is provided. If you have questions about these program, contact Jaime McCaslin at jlv13@psu.edu.
Civic Engagement
Community Service

Civic Engagement helps students to enhance their out-of-class experience and learn through involvement in organized community service experiences. Students will also be prepared to become better leaders, taking responsibility for their communities, and serving others locally, regionally, nationally, and internationally. If you have questions about these programs, contact Chris Fox at cdf13@psu.edu.