Annual Spring Student Trip
Sponsored by SGA and the Black School of Business
The spring student business trip is an opportunity for current Penn State Behrend students to expand their horizons. During this trip they interact with Penn State alumni and with professionals working in a diverse cross-section of industries. Students who go on this trip routinely provide feedback that after the trip, they feel more aware of what would be required of them working for a company in a larger city. Many students also tell us that the trip helped to either open a new career path of to encourage a preconceived plan. They also routinely tell us that this trip was a pivotal experience in their tenure here at Penn State Behrend.
---
Past Spring Trips
2017 Student Trip to New York City, NY
March 23–26, 2017
During the 2017 spring trip in NYC, students visited Credit Suisse, Ernst & Young, UBS, State Street Global Advisors, Made in NY Media Center, Federal Reserve Bank of New York, Bloomberg, Platinum Partners, and Bank of America.
Student Reflections
"I liked meeting other students that I otherwise would not have crossed paths with, the opportunity to spend time with professors outside of the classroom is a unique experience for the trip. The ability to network with Behrend alumni and other members of the Penn State system is an experience you cannot put a value on. The trip is extremely organized and everything moves smoothly. I cannot say enough about the trip and all of the opportunities and the amount of motivation that this experience has given me."
—Nick Findley, Finance and Business Economics
"The structure of the trip was the first thing I liked. Everything was well organized. I liked how we went to the businesses as a group but were able to do whatever we wanted before, after, and in-between. My favorite visit was to Platinum Partners. They were so "real" with our group and really just spoke to us like we were all one of them. They gave great advice along with their presentation of their company. They even sparked my interest in real estate."
—Tara Campbell, Project and Supply Chain Management
"This trip was absolutely amazing. The companies had so much to tell us about their culture, their people, and the job openings! The amount of alumni we met from Penn State Behrend was shocking too. They all were so nice and honestly just want to mentor and guide us into the job force. I had such a great time getting to know the alumni, professors, and my peers! We also had fun traveling around the city whether walking or taking the subway."
—Brianna Riley, Accounting and Management and Information Services
"The trip was a tremendous opportunity to network with alumni and other professionals within our future career fields. This opportunity allowed us, as students, to get answers to many questions about individual jobs, as well as the career field in general. Speaking with the alumni was a great way to get advice specifically tailored to our educational background. Additionally, it allowed us to connect with other students and professors that we may not have known going into the trip."
—Jared Orr, Finance 
---
2016 Student Trip to Charlotte, NC
March 30–April 3, 2016
The spring business trip included visits to these innovative companies: Duke Energy, Ingersoll Rand, Ernst & Young, The Agency Marketing Group, Bank of America, and MetLife.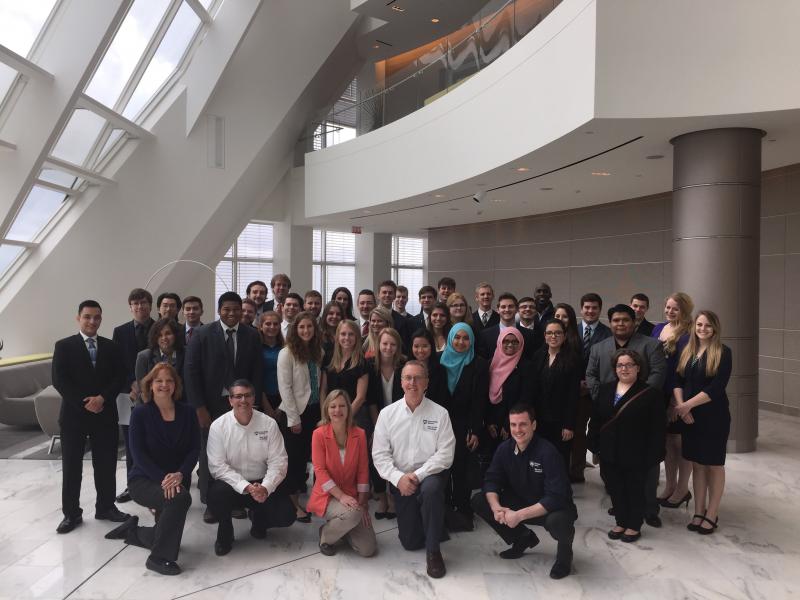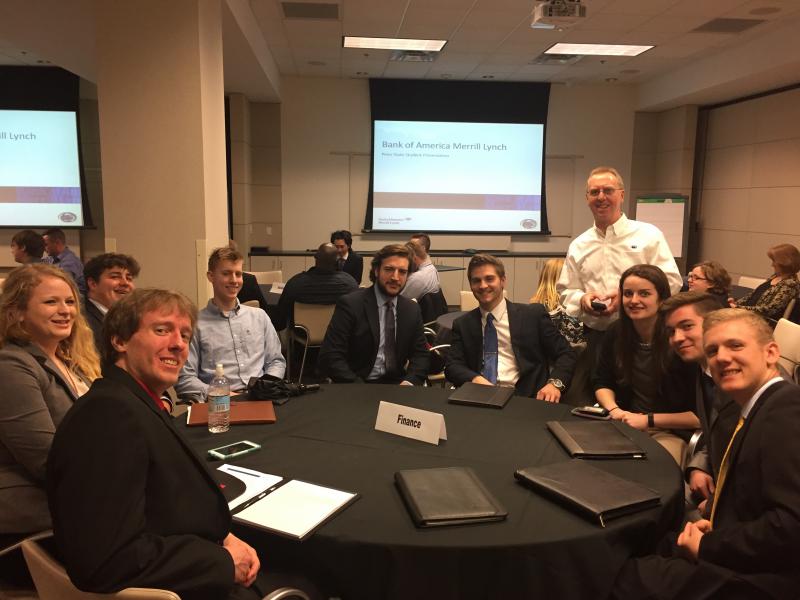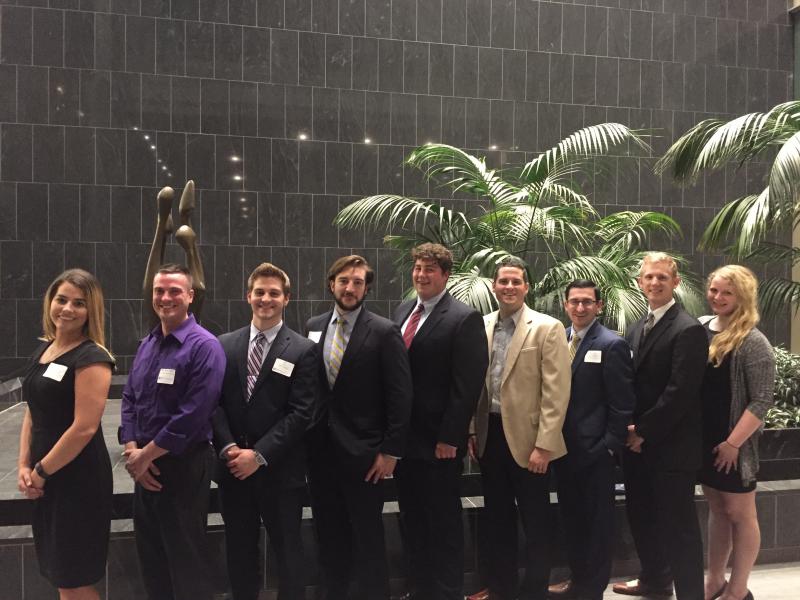 Student Reflections
"Overall, the trip was fun, educational, and interesting. The hotel was clean, although I had to share the room with three other students. Duke Energy was both a cool building and a cool introduction to the business world. It was good to have so many people from different positions come and talk to us. Ingersoll Rand also was interesting. The alumni dinner was particularly useful, because we were able to see the wide variety of jobs available to each degree. The MetLife meeting was my favorite because it was somewhat informal and each speaker presented a different view of the corporate life. The startup company was also a new experience." 
—Andrew Tuznik
"The Spring 2016 School of Business Trip to Charlotte, NC, was a great experience that was well worth the money. I was able to experience a new city and a new part of the U.S. that I had not previously seen before, and meet new people not only from Charlotte, but also from Behrend. The trip is a great opportunity to network and gain insight into the world after college. I found Ingersoll Rand's internship and Accelerated Development Programs to be intriguing and am planning to apply for an internship with Ingersoll Rand in Kent, Washington, this fall for the summer of 2017.
The Aria alumni dinner was also very informative and helpful as the Behrend alumni I sat with were not only helpful in answering questions and giving advice but also actively demonstrating a desire to help us network further and obtain jobs in Charlotte, NC. They connected with us on LinkedIn and encouraged us to connect with their friends to establish ties in the community, and told us to look after their profiles as they often come across job openings that we would be able to apply for. While heavily predisposed to finance, the trip did include several encounters that all majors could benefit from. I came back to Erie feeling more confident in my major and career choice, and definitely feel more prepared to take on my first job after graduation."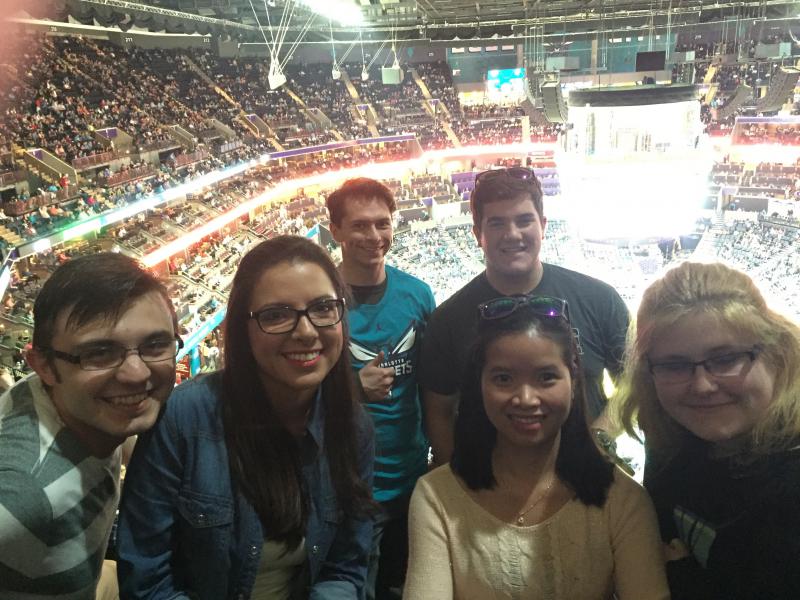 —Natalie Szalajko
"I thoroughly enjoyed the Bank of America symposium when we broke out into tables with one employee. I sat at the MIS table with Chris, who is one of the Penn State Behrend Alumni. It was very inspirational hearing his background story and how he got to where he was. He answered our questions about the business world very honestly and gave us insightful information on Bank of America and why he likes it there."
—Brianna Riley
"Bank of America's session went really well. I liked the fact that each major got to break out into their own separate tables so we could learn specifically what was relevant to us. It was a great time to ask questions and learn from the professionals."
—TJ Faber
"I can honestly say that Bank of America captured my attention most. At the alumni dinner we were fortunate enough to sit at a table with Matt Laskey who would be speaking to students at the Bank of America workshop the following day. Throughout the dinner we were able to discuss the changes to Behrend, how life in Charlotte is for a Penn State graduate, and any advice that Matt would like current undergraduate students to know. Being able to create that connection at the alumni dinner, then see him the next day at Bank of America really showed me how important networking really is."
—Kathy Grutkowski
---
2015 Student trip to Chicago, IL
February 29–March 4, 2015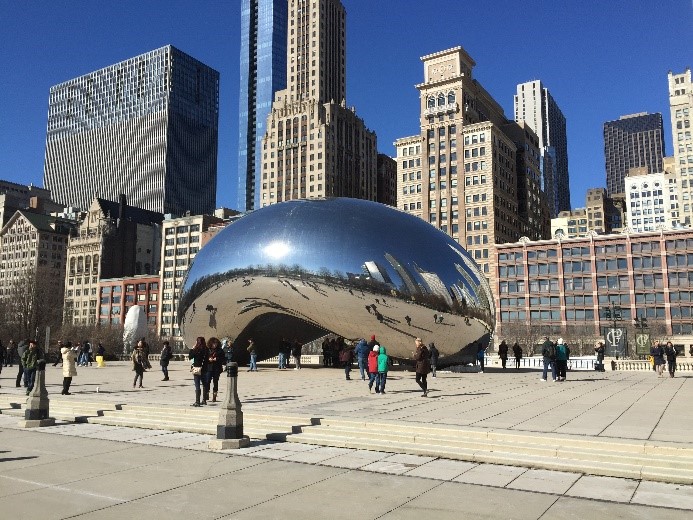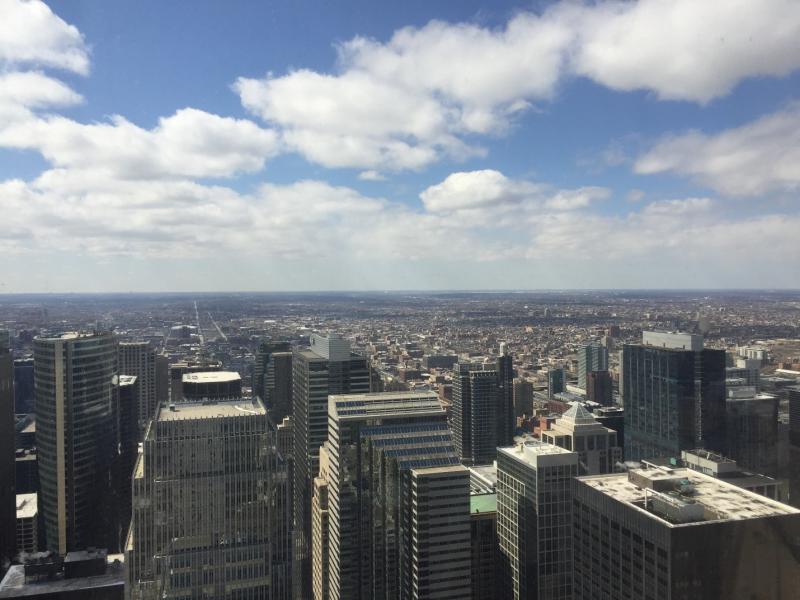 Student Reflections
"Because of this trip, I have another potential career I will be pursuing…[Also,] this trip provided me with the opportunity to really get to know some of the students here and develop fond memories of my time at Behrend. This reason alone is enough to make me feel grateful to have taken this trip to Chicago."
—Kevin Ryan
"I can honestly say that the Chicago trip was the highlight of my semester and probably entire junior year. The alumni dinner was probably one of my favorite parts because we got to network with them…"
—Storm Schaffer
"After reaching out to [an alumna I met at the alumni dinner] via email, [the alumna] spoke with her HR manager and guaranteed a phone interview to take place in the fall for a full-time position. Without the business trip, this simply would not have been a possibility."
—Cory Phillips