Student Club and Organization Events
Visit the Student Club and Organization Events page or BehrendSync to find updated event information.
Special Programs
Global Boarders
A partnership of the Black School of Business, Residence Life, and Housing and Food Services, Global Boarders is an international-focused living-learning community for students who recognize that strong cultural competency skills are valued in today's workplaces. Beginning in fall 2018, Global Boarders live in Trippe Hall, a new 201-bed, $28.4 million residence hall, in a environment enriched with unique academic and out-of-class learning opportunities. 
 
Annual Events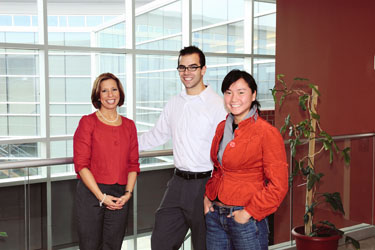 Business Leadership Weekend
The Business Leadership Weekend, formerly known as Business Bridge, was initiated in 2001 by a group of School of Business faculty to assist business students in making well-informed major and career choices and to provide them with training in leadership, team building and negotiation skills, and business etiquette.
Finance Speaker Series
The Finance Speaker Series at Penn State Behrend brings alumni and other finance professionals to the college to speak to undergraduate and graduate business students and the general public on timely issues concerning financial management, markets and investments.
Spring Student Trip
The spring student trip is an excellent opportunity for students to visit with potential employers in big cities all over the country. Students will meet with corporate recruiters and sometimes with high-level executives at companies chosen because they appeal to a wide range of Behrend majors. A special dinner with alumni in the area is also a tradition of this trip, and, of course, students get to explore the city during free time
Women in Business
Tenth, 11th- and 12th-grade girls from Erie-area high schools are invited to participate in hands-on workshops led by female faculty from the Black School of Business.