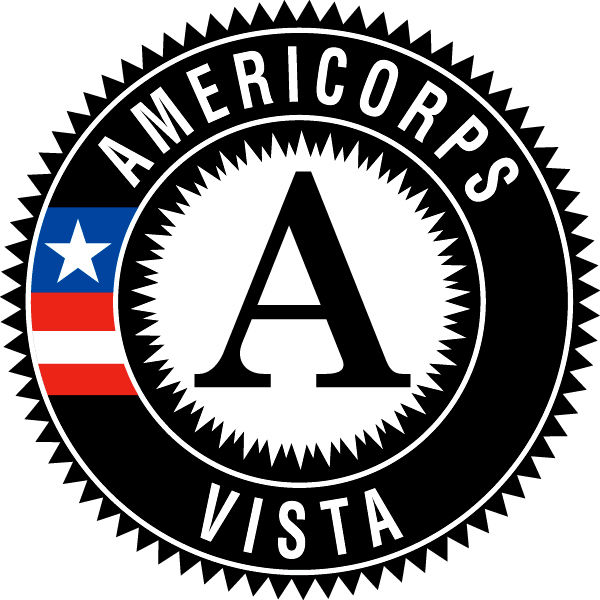 AmeriCorps VISTA supports efforts to alleviate poverty by providing opportunities for Americans 18 years old to dedicate a year of full‐time service with a sponsoring organization ("sponsor") to create or expand programs designed to empower individuals and communities in overcoming poverty.
AmeriCorps VISTA members, including VISTA Leaders, vary in age and hail from a range of diverse backgrounds and experiences. Each VISTA member commits to one year of full‐time service on a specific project operated by a sponsor.
AmeriCorps VISTA supports approximately 7,500 full‐time VISTA members, Leaders and Summer Associates who serve with approximately 800 sponsors. They leverage human, financial, and material resources to develop sustainable solutions to problems in low‐income communities across the country.
 
Lake Effect Leaders
Lake Effect Leaders is a multi-county intermediary AmeriCorps VISTA Program Grant that serves as a pipeline for nonprofit leadership development. Led by a partnership consisting of Allegheny College, Gannon University, and Mercyhurst University, the program professionally equips VISTA members to serve critical capacity-building functions in nonprofit organizations in order to eliminate poverty. Twenty-six VISTA members are currently serving with the project.
To learn more about AmeriCorps VISTA, or to apply, visit the Lake Effect Leaders website.
Behrend VISTA Project - Food Security Liaison
Food insecurity, as defined by the United States Department of Agriculture, is the "social condition of limited or uncertain access to adequate food" resulting in hunger or "disrupted eating patterns and reduced food intake." As the Food Security Liaison, the AmeriCorps VISTA member at Penn State Behrend utilizes research and outreach to support the development of community-based food systems. With nearly 40,000 individuals in the Erie region struggling with food insecurity, the impact of this work is substantial.
Lion's Pantry
Nearly 20 percent of students at four-year colleges do not have sufficient access to safe and nutritious food. Penn State Behrend is no exception to this statistic. Because students shouldn't have to worry about obtaining fundamental necessities when they are focusing on academics, the Behrend Lion's Pantry was developed to provide students in need with regular access to food items and personal hygiene products. If you are a student in need visit the Behrend Lion's Pantry site to find out how to participate in the confidential program.

Waste Not
As a chapter of the Food Recovery Network, the Waste Not program's mission is to decrease the amount of food waste produced by Penn State Behrend Housing and Food Services and simultaneously help to feed the hungry within the Erie region. In the last year alone, volunteers from various student organizations have helped to deliver over 600 pounds of recovered food to the Erie City Mission.

Community Garden
The Behrend Community Garden, just north of Smith Chapel, uses a community-supported agriculture model, with members funding seed purchases and supplies in exchange for a portion of the harvest. Produce from the garden also is donated to the Lion's Pantry and to Dobbins Dining Hall. The Behrend Community Garden is partnered with the Erie Garden Coalition, a collaboration between residents, schools, community garden leaders, and businesses that works to strengthen community gardens, provide education related to healthy eating, promote environmental sustainability, and increase accessibility to fresh, local produce in the Erie community.