Professional Development
The Mentor Project
Positive Youth Development (PYD)
40 Developmental Asset Training
Mentor Training
Networking Opportunities
Community Collaborations
Growth Mindset Training
Secure Funding
Grant Writing
Consultation
Literature Review
Budget Justification
Report Writing
Program Evaluation
Logic Models
Survey Design and Data Collection
Statistical Analyses
Interviews and Focus Groups
Who We Serve
Schools
Community Agencies
Colleges
Community Members
Nonprofit Organizations and Agencies
Local Government
Youth
Educators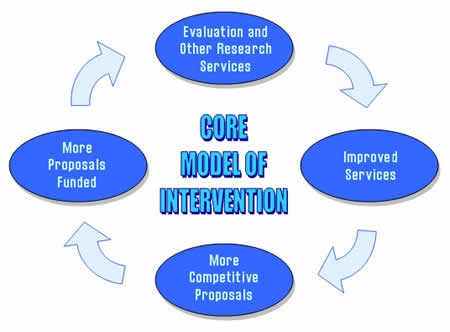 The Process
Interested parties meet with a member from CORE to complete a Needs Assessment, which helps determine what services are needed to best reach our client's goal. Each evaluation project is catered to our clientele. Clients are then provided with a Scope of Work, which outlines services, costs, and anticipated timeline.
Samples of Current and Previous Evaluation Topics
School culture
Student's career exploration and awareness
Prevention programs
Health and wellness
Truancy and at-risk behavior
Sense of belonging in school and community
Effects of character education on young children's empathy and pro-social skills
Sample Reports
Contact Susan Hirt Hagen CORE for samples of reports, poster presentations, and handouts.