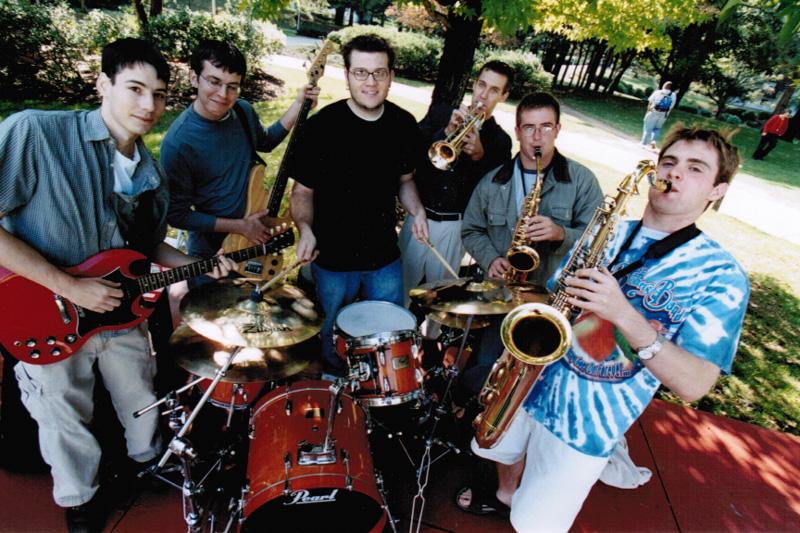 ​Music Class Scholarship Availability
A limited number of scholarships are available for music-related College for Kids classes. These scholarships are available because of ongoing donations made in memory of Michael Sider, the son of Sharron Zimmerman, a former Behrend staff member. Mike (pictured center, on drums) was tragically killed in an accident in May 2010. He was an excellent musician who enjoyed teaching music to kids. His memory is being honored in this way to spread Mike's enthusiasm for music to some of the young people attending College for Kids.
Scholarships are awarded based on financial need. If you would like to see if your child qualifies or make a donation to the scholarship fund, please contact College for Kids at 814-898-6871.