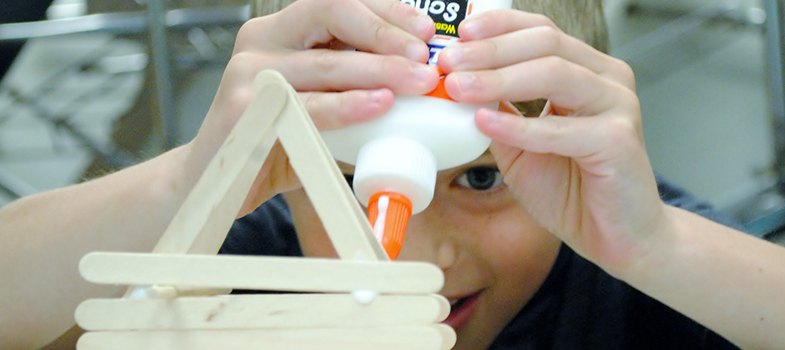 Welcome to College for Kids!
 
Update
Parents & Families:
 
After much discussion and consideration, the Youth Education Outreach team has made the decision to cancel this summer's College for Kids programming. We did not arrive at this decision lightly. We recognize the important role our programs play in the engagement of area youth during the summer months. 
 
At the same time, the safety and welfare of program participants is of primary importance to us. Although conditions associated with COVID-19 seem to be moving in the right direction, the current situation makes the planning of College for Kids events and activities in advance difficult. Protocols such as masking and social distancing remain in place, and these requirements, along with other factors, would limit our ability to present College for Kids in the interactive format parents and children have come to expect. 
 
If College for Kids is still right for your family when we return in the summer of 2022, we hope to see you then. For ideas and links to fun youth activities, we encourage you to visit our Facebook page.
What is College for Kids?
College for Kids is a summer enrichment program that offers a diverse selection of one-week, age-appropriate classes for children and teenagers from 6 through 14 years of age.
The program offers classes Monday through Friday from 9:00 a.m. to 12:00 p.m., from 1:00 p.m. to 4:00 p.m., or all day from 9:00 a.m. to 4:00 p.m. Optional morning and afternoon care also will be available. Click the link "Program Information" to the left for full program details. 
 
Join Our Mailing List
For additional information or to be added to our mailing list, please contact the College for Kids office at 814-898-6871 or email [email protected].
Please note: Attendees from 2017, 2018, and 2019 are on our mailing list and will receive email updates and a brochure automatically.