Math Options Career Day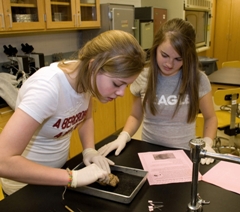 Welcome to the Math Options program, a math, science, technology, engineering, and business career day for seventh- and eighth-grade students. Membership or participation in this program is not limited by sex or gender. This program is open to all applicants who satisfy its academic criteria.
Math Options was designed to provide information on careers in these fields to students at a time when they are making important academic decisions. Students from schools in Erie, Crawford, Potter, Venango, and Warren counties attend the Math Options program.
Looking Back: Math Options Career Day
Math Options explored a new adventure for 2021—Math Option GooseChase Scavenger Hunt. It was a two-week "Math Option Challenge" on the free GooseChase app for activities. The hunt included missions such as logic puzzles, math problems, hands-on activities, STEM challenges, indoor/outdoor activities, and even watching a movie. We had 120 participants signed for this scavenger hunt. Prizes were awarded to random players. We look forward to being back in person on May 10, 2022.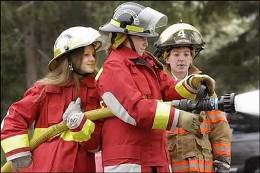 Purpose
Studies have shown that students who do not take upper-level math courses in junior and senior high school are often limited in the choice of college majors and, subsequently, careers. This is true not only of careers that are directly related to mathematics and science, but also of careers that require math and science academic preparation, including the social and medical sciences. Moreover, since many young people change their career goals several times during the college years, we strongly advocate the study of mathematics and science throughout high school for all students so they will have as many college major and career options as possible.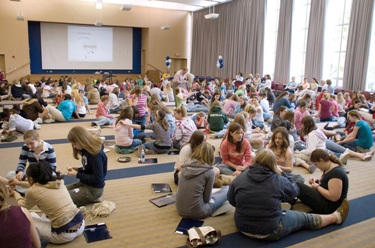 History
Math Options began at Penn State's Abington (Philadelphia) Campus in 1991 under the corporate sponsorship of Bell of Pennsylvania in consultation with the Philadelphia Chapter of Women and Mathematics. The program has expanded across the state to many other Penn State locations and now serves more than 1,500 students annually.
The goal of Math Options is important, as it addresses a problem recognized by a growing number of educators and mentors: young students need role models and encouragement if they are to pursue math-related careers. Even students who do well in math often choose not to pursue studies and careers in math and science, partly because of stereotypes about math in our society and lack of support.
 
Contact
Contact [email protected] for more information.