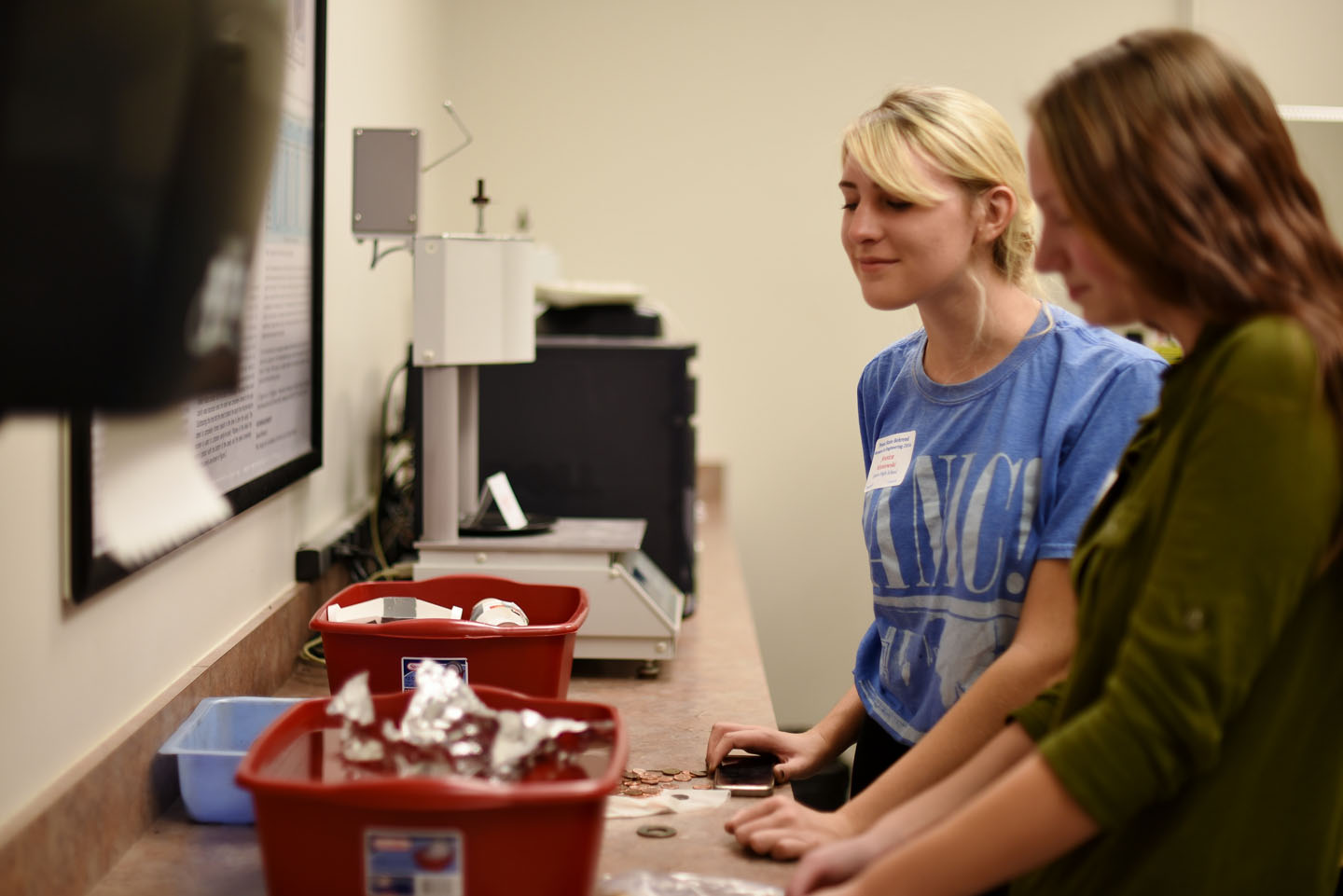 Women in Engineering – will be held virtually November 5–6, 2020
Women in Engineering (WIE) is an outreach program for 10th and 11th grade girls held every year in November. Our primary goal is to introduce girls to what an engineer does, what kinds of engineering careers are available, and explain how engineers help the world in general.
Started as a pilot program in 2006, Women in Engineering has now expanded to many schools in the area. The day is filled with hands-on and interactive activities/workshops that feature different careers in engineering. Female engineering students as well as members of the Society of Women Engineers act as guides and mentors throughout the day and encourage the attendees to ask questions and get involved.
The workshops are run by either practicing female engineers from the Erie area or our own Penn State engineering students and faculty members. Lunch is served and a featured speaker will share their engineering experiences with the attendees.
The Women in Engineering program is partly supported by the Educational Improvement Tax Credit (EITC) Program of the Pennsylvania Department of Community and Economic Development and the company representatives that participate in this program. Past participants include: Erie Insurance, Wabtec - Women in Technology Group, Lord Corporation, Technip FMC Technologies, Eriez, and Penn State Behrend School of Engineering alumni. Any female engineers from the area are welcome to participate in the day and get involved with the program. 
Please contact the Engineering K-12 Outreach Center at [email protected] or 814-898-6871 with any questions or inquiries.
Featured Video: Watch this video highlighting Women in Engineering 2012.