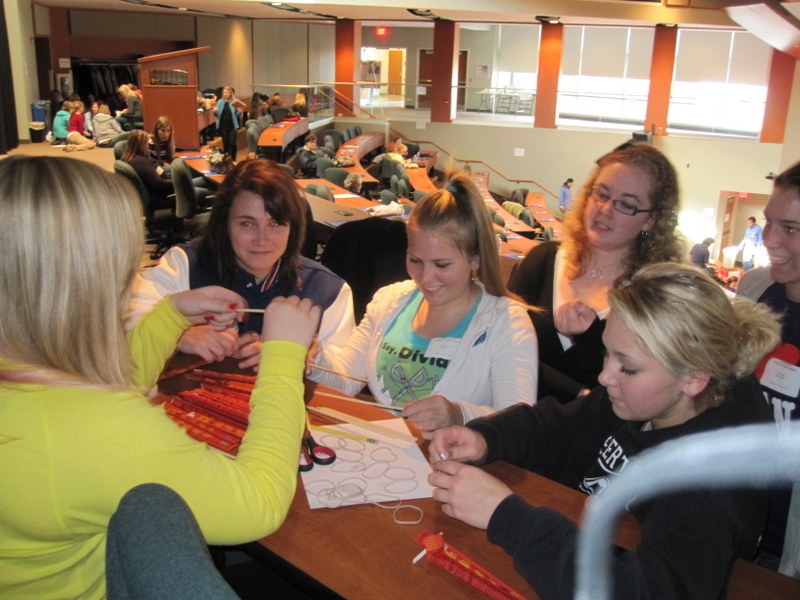 The Engineering K-12 Outreach Center located in Penn State Behrend's School of Engineering provides innovative and interactive programs throughout the year. The programs have been designed to engage and educate the students in STEM (Science, Technology, Engineering, and Math) careers with an emphasis on engineering and technology.
The Outreach Center offers a variety of options from hosting groups on campus to faculty and students traveling to your location. Each program is designed to be STEM-oriented and to contain related activities that are fun, educational, and get the kids involved. Our goal is to introduce engineering design principles and problem-solving skills into the activities. Some programs are designed to go across disciplines and may also be tiered with follow-up activities that could be done in your classroom. 
Our project-based outreach offerings include programs such as Women in Engineering, a FIRST® LEGO® League Championship, Cub Scout and Girl Scout programs, as well as online engineering learning experiences.
Here are some of the things that we do:
Host scout dens working on engineering achievements
Provide hands-on engineering activities to elementary school science classes
Provide teacher in-service days to give educators ideas for inexpensive, hands-on engineering activities that can immediately be implemented into the classroom. These activities are tiered and across disciplines.
Host Girl Scout Saturday events that educate the girls on different engineering career fields. Girl Scout Saturdays, hosted by the student chapter of the Society of Women Engineers, are typically held once in the fall semester and once in the spring semester.
Host the annual Women in Engineering Day every November, a day filled with hands-on workshops and activities, for 10th- and 11th-grade students geared to the pursuit of careers in engineering. The program is open to students of all genders, but focuses on the inclusion of girls interested in these career fields.
Please contact the Engineering K-12 Outreach Center at [email protected] or call 814-898-6871 with questions or to schedule a program. Like us on Facebook!