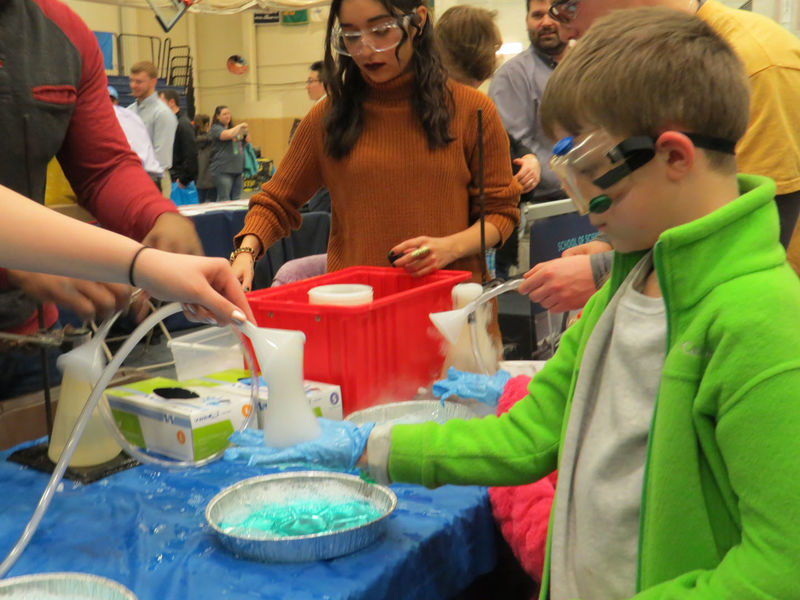 The 2020 STEAM Fair will be held on February 10 in Junker Center.
The STEAM Fair is FREE and open to the public and students of all ages.
 
Activities
Attendees will be able to:
Explore the fun, fantastical world of science, technology, engineering, and math.

View science in action with hands-on demonstrations, videos, and more.
 
Learn More
Information: For more information on this event, please contact the Youth Education Outreach office by emailing YouthOutreach@psu.edu or calling 814-898-6871.
Sponsorships: For more information on becoming a sponsor for this event please contact Danielle Greene at dzg90@psu.edu