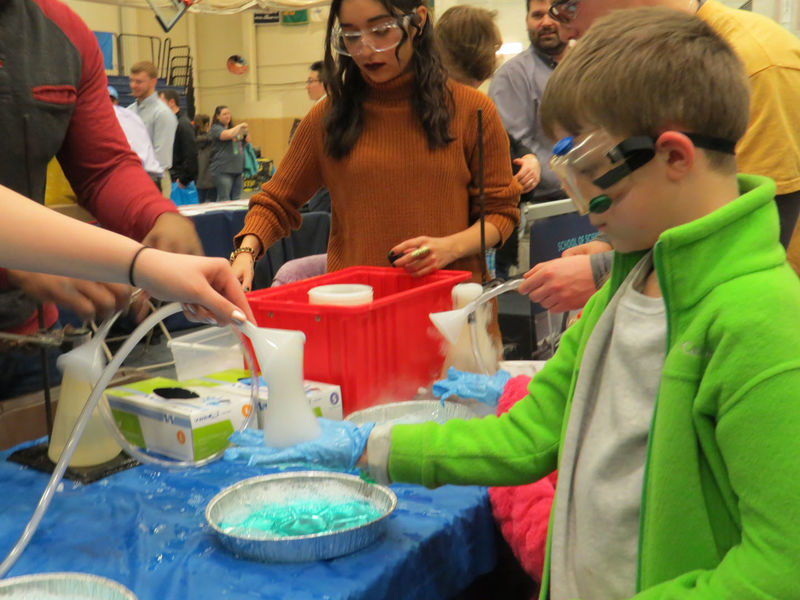 The 2019 STEAM Fair took place on Monday, February 18, 2019, from 5:30 p.m. to 8:30 p.m. at Penn State Behrend. The 2019 Fair was presented by GE Transportation and Penn State Behrend.
Details for the 2020 STEAM Fair will be announced.
The STEM Fair will be open to the public and students of all ages and located in the Junker Center.
Attendees will be able to:
Explore the fun, fantastical world of science, technology, engineering, and math

View science in action with hands-on demonstrations, videos, and more
For more information,contact the Youth Education Outreach office by emailing YouthOutreach@psu.edu or calling 814-898-6871.