Overview
Minority College Experience and Women in Science and Engineering are FREE summer programs offered by Penn State Behrend. Both programs are designed for academically-talented students from the Erie County, Pennsylvania area. The non-residential nature of this program does not typically enable students from other areas to participate. The programs give local students who qualify a chance to enroll in a university credit course with regularly-enrolled college students the summer before their senior year in high school. Both programs provide plenty of direct, hands-on experience through field trips, workshops, and by Penn State Behrend faculty and professionals in local businesses and organizations. 
Schedule
The academic schedule will determine when students are on campus. Class schedules will be set during the Orientation, Advising and Registration session. Classes begin on June 27 and take place during July, early August and conclude with final exams on August 10. Courses open to students in MCE and WISE are scheduled between 9:00 a.m. and 1:15 p.m., Monday through Friday. These classes meet on a three-day, four-day, or five day schedule. All students in both programs are required to participate in workshops every Wednesday from 12:30 p.m. to 3:30 p.m. Optional workshops are offered throughout the week.In addition to tuition, Penn State Behrend provides necessary textbooks, parking permits or access to the public transportation needed to commute to campus, and an allowance for a meal while on campus.
Program Benefits
There is no tuition charge for the MCE or WISE programs. In addition, students receive textbooks, parking permits or bus passes for commuting to and from campus, and a stipend for lunch when on campus. The only cost to the participants may be admission costs for selected optional field trips.
Students who complete the MCE or WISE summer course with a grade-point average of 3.0 or better will be assured admission to Penn State Behrend following high school graduation and completion of the Penn State application process.
What is Minority College Experience?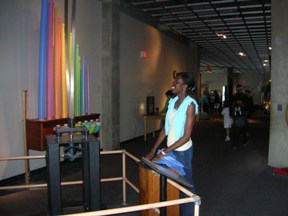 The Minority College Experience program offers students of color or economically disadvantaged students the opportunity to explore their options in higher education and examine possible career paths. If you're African American, Asian American, Hispanic, or Native American male or female you may be able to enroll in a free college credit course related to any of Penn State Behrend's thirty-seven majors. This program is also available to economically disadvantaged students from any ethnic background. The program offers you the opportunity to interact with college students, professors, administrators and professionals through a variety of workshops and field trips.
What is Women in Science and Engineering?
Women in Science and Engineering encourages female high school students of all backgrounds to explore career opportunities they may not have considered previously. Science, engineering, environmental studies, information technology, psychology, health professions – all these career options are open to talented women. If you're a highly motivated student interested in math and science, you may qualify for free enrollment in this program.
What are the Academic Requirements?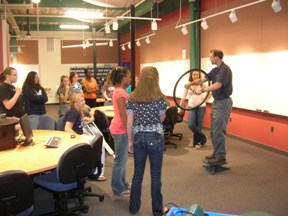 Students applying for the program should:
Be a high school junior
Have a cumulative grade-point average of 3.00 or above
Have earned PSAT or SAT scores of 990 or higher 
Placement Testing and Advising
Students who are accepted into one of these programs will be required to take an online placement test to measure their mathematical knowledge. Students will also take part in an orientation, academic advising, and course registration program held prior to the beginning of classes. Academic advisers will use the test results to make appropriate course placements during the registration portion of the program.
Important Dates for 2018
Application deadline: Monday, April 23
Scheduling and Orientation: Wednesday, June 6 (time/location details will be distributed to participants)
Programs begin: Tuesday, June 26 
Classes begin: Wednesday, June 27
No classes: Wednesday, July 4
Last Day of Class: Wednesday, August 8
Final Exams: Friday, August 10 
Contact Information
Melissa Grimm
Admissions Counselor
4701 College Drive
Erie, PA 16563
(814) 898-6100
mgrimm@psu.edu
Application
Applicants must be high school juniors during the 2017-18 school year.
The deadline to apply for the summer 2018 MCE/WISE program is April 23, 2018.
Prior to starting the application:
Apply to MCE/WISE online.
Only completed applications will be considered for admission.